Accessing cancer screening information from within a patient record
7 Oct 2021
National Cancer Screening Register bowel and cervical data is now accessible via MedicalDirector.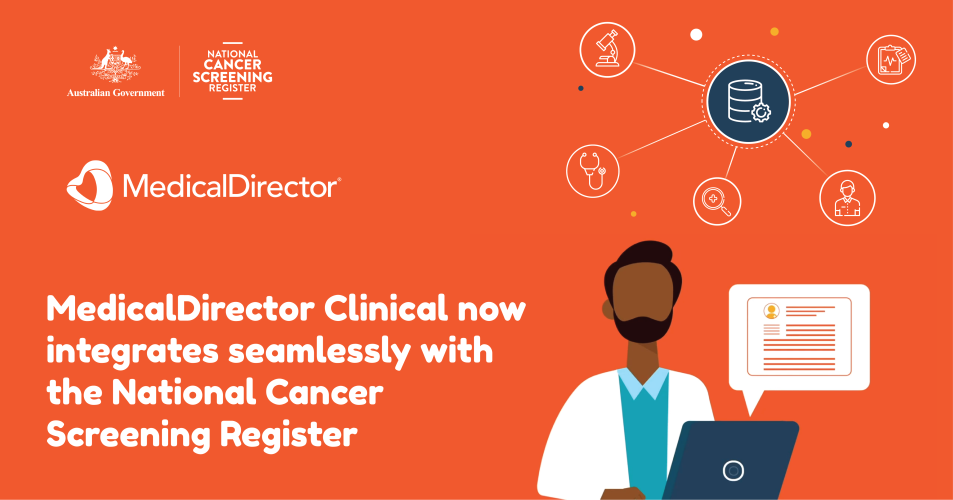 Healthcare providers using MedicalDirector Clinical can now access their patient's bowel and cervical cancer screening data from the National Cancer Screening Register (NCSR) directly through a patient record in their desktop software.
MedicalDirector is the second clinical software provider to integrate with the NCSR, following Best Practice which integrated in January 2021. Together, these software providers service the vast majority of primary care practices in Australia.
The NCSR will integrate with more clinical software providers until the majority of clinical software is integrated. NCSR data is also accessible through the Healthcare Provider Portal available via PRODA.
In its submission in December last year, the AMA supported the National Bowel Cancer Screening Program as an essential tool for improving health outcomes and survival rates and advocated for integration between the NCSR and clinical software.
Medical practices using MedicalDirector Clinical 4.0 can find more information on the MedicalDirector website