Week in the media: AMA calls for greater restrictions
5 Aug 2021
As the COVID-19 outbreak worsens on the eastern seaboard, the AMA has been leading with clear messages at a federal and a state level.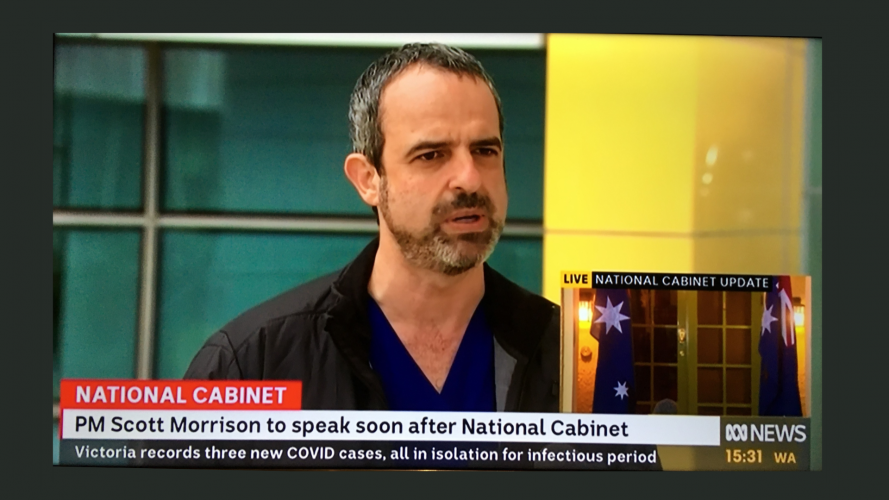 On the back of the worsening COVID-19 crisis in Sydney, AMA President Dr Omar Khorshid called a snap press conference last Friday. He told the media there was a need for more restrictions, saying now was "not the time for compromise, for balanced lockdowns, for freedom versus the health advice".
Dr Khorshid said it was the "time to act strongly to eliminate the virus from the Sydney community," and said it was probably the "last chance" for the city to get on top of the deadly Delta strain.
The press conference was covered widely in the media, including on the influential Sunday morning ABC political show, Insiders, which showed a clip of Dr Khorshid calling for "less confusion, less complexity" around the rules for lockdowns. Specifically, calling for a five-kilometre rule for all of Sydney, masks outside applying to all of Sydney and rules around essential workers applying to all of Sydney.
Some of the news outlets to cover the story on tighter lockdowns included ABC News 24 and these:
In Queensland, the COVID-19 outbreak has also been worsening and the South East Queensland lockdown remains in place.
President of AMA Queensland, Dr Chis Perry told the media it was a "scary situation" for parents, with dozens of children now infected from school outbreaks.
"We don't know what it's going to do to the kids," Dr Perry said on Today show. "Generally, you think it will be a mild illness, but they could shed more virus than older people, therefore their parents are in the firing line, they want to be there with their kids. We're in a slightly scary situation," he said.