Indigenous scholarships awarded at AMA National Conference
Indigenous medical students Malissa Hodgson and Cameron Howard received this year's AMA Indigenous medical scholarships at the National Conference at the weekend sharing how the scholarships have made an impact on their lives and studies.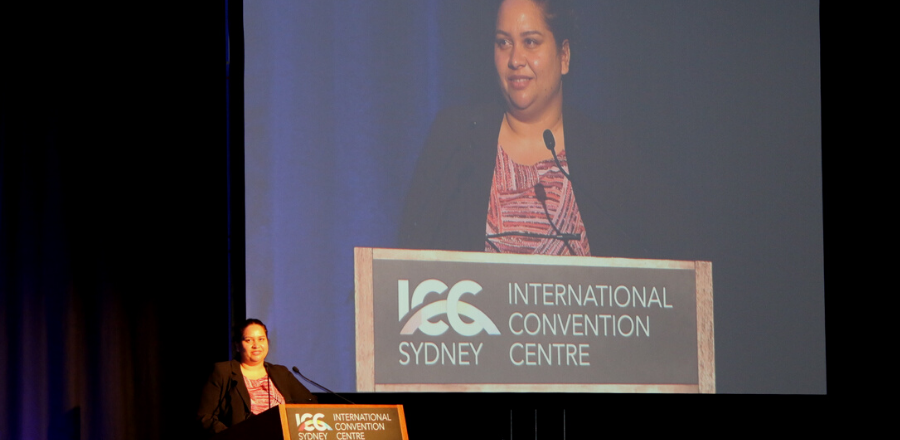 The AMA Indigenous Medical Scholarships provide recipients with $10,000 each year during their studies and are made possible through the generosity of AMA members and other donors.
Presenting the awards, AMA President Dr Omar Khorshid congratulated both Malissa and Cameron and wished them well in their studies and for their careers ahead in medicine.
Malissa Hodgson is an Arrernte, Pitjantjatjara, Nunkuntjatjara, Keytej, Arabana, and Meriam woman and is from Alice Springs. She is studying for a Bachelor of Medical Science and Doctor of Medicine at the University of New England.
In an inspiring speech to the conference Ms Hodgson spoke about the importance of the scholarship and the struggle she faced to study medicine. The investment from the AMA confirmed she was on the right path, she said.
Cameron Howard, a proud Bardi and JabirJabir man brought up in Broome, is in his fourth and final year of his masters' level Doctor of Medicine at Notre Dame University in Western Australia.
Cameron told the AMA his earlier career in human resources in the mining sector, with its whole-of-system approach to problem solving, set him up well for health care.
"I'm seeing it's not just the disease, but a whole lot of things that contribute to the illnesses I've seen in remote WA. For aboriginal people, poor heath often comes down to three things: the logistics of accessing health care, cultural barriers or health literacy.
"Having a first-hand knowledge of these things allows you to better understand the problem and better treat it. But while we have a bit of a head start, I don't see that understanding being limited to only aboriginal people involved with aboriginal health. It should be everyone having knowledge of the social context and constructs involved."