It's Crazysocks4docs Day
3 Jun 2021
Today is Crazysocks4docs Day, which is when healthcare professionals are asked to wear odd socks to raise awareness about doctors experiencing mental illness in silence.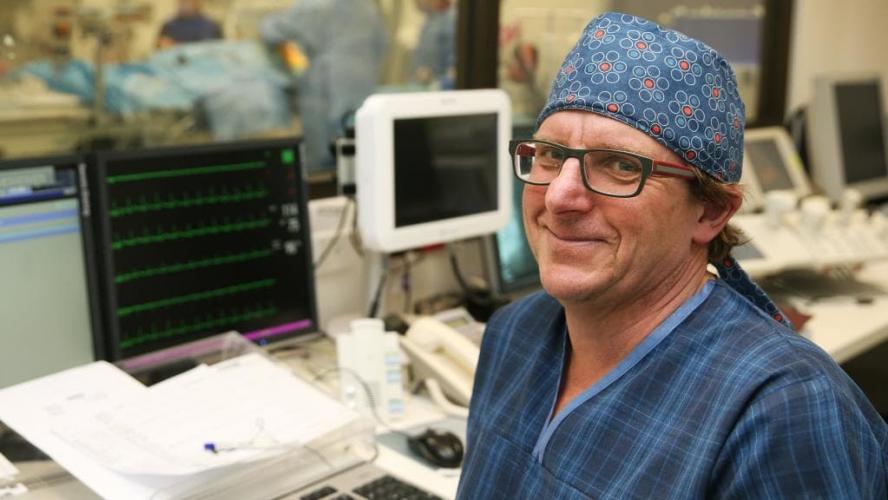 Melbourne cardiologist and Beyond Blue ambassador Dr Geoff Toogood founded Crazysocks4docs and has also established an annual swim challenge for awareness and discussion about suicide.
Geoff's own mental health suffered during a difficult period of his life, and he is now committed to helping doctors speak out and seek help if they need.
He says as his own recovery progressed, he decided to wear colourful socks to work, as he thought they would make him feel happier.
"My dog, that, was a puppy at the time, was obsessed with throwing my socks around. As a result, I ended up wearing mismatched socks at work on several occasions. People noticed and reacted. This gave me the idea to start the social campaign CrazySocks4Docs: a mental health awareness day."
The campaign encourages everyone to take a photo of their 'crazy socks' and post the photo on social media. On Twitter you can use the hashtag #CrazySocks4Docs and handle @CrazySocks4Docs.
Drs4Drs is a confidential health service supported by the AMA and developed for doctors, by doctors. If you need support, visit www.drs4drs.com.au