New hospital modelling needed before opening up 
2 Sep 2021
AMA says to Prime Minister, National Cabinet and the public that Australia needs new modelling to guide opening-up plans.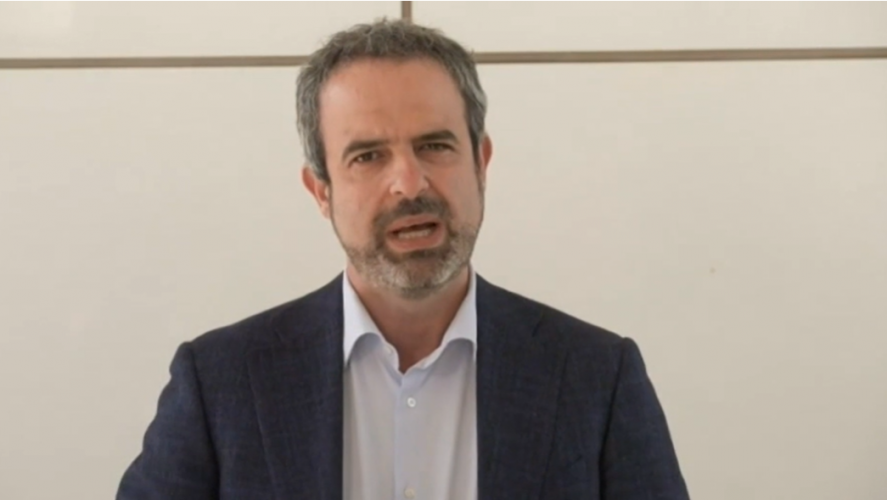 In a dire warning to leaders, the AMA has written to the Prime Minister, state premiers and chief ministers telling them our hospitals, and the people who need them and work in them, are in danger of being locked into a permanent cycle of crisis.
AMA President Dr Omar Khorshid's letter said our hospital system is not ready to cope with an easing of restrictions - even with increased vaccination rates - and a detailed understanding of current hospital capacity must be developed, modelling the impact of 'living with COVID-19'.
"Even pre-COVID, emergency departments were full, ambulances ramped, and waiting times for elective surgery too long," Dr Khorshid said.
"While National Cabinet is considering the cost of expanding intensive care capacity for an expected COVID surge, a funding top-up alone won't cut it. The Commonwealth will need to address the longer-term public hospital funding crisis.
"We must urgently prepare our health system before opening up and to do that we need new modelling based on our hospitals' ability to cope with the associated increase in caseload.
"This modelling should contemplate all aspects of the impact of COVID-19 on our hospitals and primary care sector. Staffing, for instance, is already a significant problem right across the health sector, exacerbated by international border closures.
"Modelling should also contemplate the cost, efficiency impact and supply of enhanced PPE and infection controls, and the inevitable reduction in patient throughput, especially where COVID-19 positive and negative patients are treated at the same facility.
"Our hospitals are not starting from a position of strength. Far from it. As well as ambulance ramping, we have the lowest bed-to-patient ratio in decades, our emergency and elective performance continues to decline, and our doctors and nurses continue to barely cope with their workloads and the constraints of the system, Dr Khorshid said. 
Read more about the letter from AMA's President here.
The topic of capacity in Australia's hospital systems also featured prominently in the media over the past week. 
The AMA headlined in the media this week on the public hospital systems' struggle to cope with a surge in COVID-19 patients and a bulging backlog of delayed surgery as a result of the pandemic. 
Dr Khorshid was the leading interview on AM, the ABC's flagship radio current affairs program on Thursday, calling for National Cabinet to provide urgent funding for public hospitals to ensure they are equipped to meet all the demands placed on them. 
"You have to recognise that there has been under-investment for years and take that into account." 
Dr Khorshid told the ABC that the AMA was concerned that the sole focus was on the "pointy end of COVID treatment" with things such as ICU beds, ICU staffing and the number of ventilators when there was a need to also consider the longer-term public hospital funding crisis. 
AMA Vice President Dr Chris Moy told the Guardian that New South Wales Government's claim that it could ramp up ICU capacity by 2,000 beds as flippant. 
He said there were not enough skilled staff to meet the extra demand of treating 2,000 more COVID patients. 
"I think there is an assumption that the health system can absorb more patients. Everyone, including the Premier (Gladys Berejiklian) is talking about ventilators and surge ICU capacity, but they are being flippant," Dr Moy said. 
"It's just not about the number of ventilators for ICU beds, it's about the staff." 
Dr Moy said the NSW government would need to consider mobilising GPs for more at-home care using monitoring equipment and have visiting nurses and specialists to help take pressure of hospitals.