Reconvened Senate hearing into healthcare worker infections, vaccine rollout
AMA President, Dr Omar Khorshid, this week appeared before the Senate Select Committee into Australia's COVID-19 response, where he was quizzed about Australia's preparedness to roll out COVID vaccines.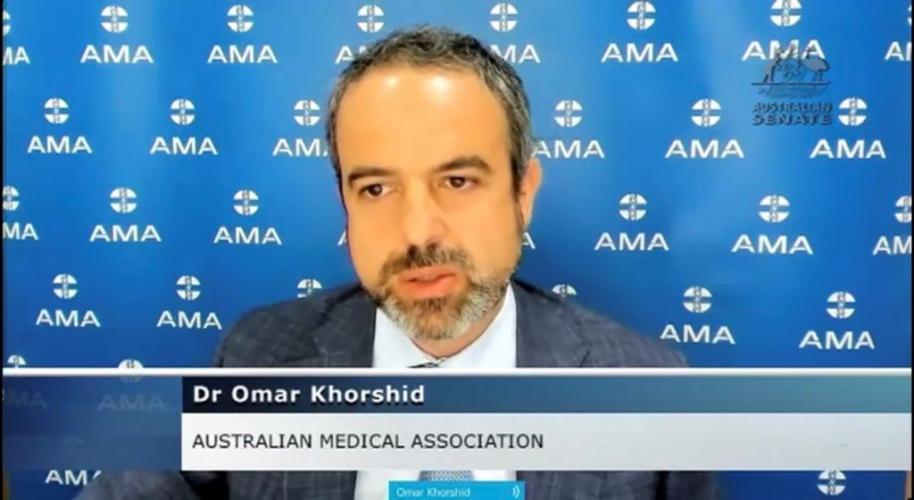 While Dr Khorshid outlined the impact of COVID-19 infections on healthcare workers, the questions quickly turned to the vaccine rollout.
Dr Khorshid said that the Therapeutic Goods Administration (TGA) has been able to apply its usual rigour to the assessment of vaccine candidates, which should give the community cause for great confidence and encourage take up.
"We have seen other countries try to rush their vaccine roll outs, only to hit hurdles and miss deadlines. We have an opportunity to avoid the same mistakes and the AMA is providing advice to the Commonwealth about the design and implementation of its vaccine rollout."
Dr Khorshid told the hearing that the AMA is not promoting mandatory vaccination for all Australians.
"Our approach has been that mandating the vaccine generally to the community is not a positive thing to do," he said.
"Aged care workers are in a different group because of the vulnerable nature of the community - we don't know to what extent the elderly people themselves will actually become immune to the virus after being vaccinated."