AMA calls on members to share campaigns ahead of Federal Election
Members are asked to help send a message to candidates that health is a top priority ahead of May 21.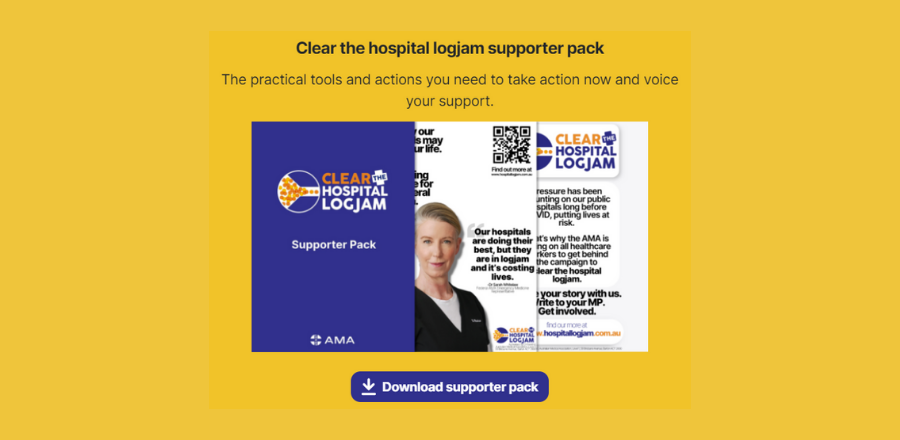 With only weeks to go until the federal election, the AMA is calling on members to help put pressure on the major parties to commit to health funding and reform by making use of material from the AMA's Clear The Hospital Logjam and Modernise Medicare campaigns.
Members are encouraged to make use of the 'contact your MP' functions on the campaign websites, and to share the sites with their social and professional networks. The campaign websites also include resources which can be shared on social media, and posters which can be printed out and displayed in workplaces.
At the halfway point in the federal election campaign, and with neither of the major parties so far committed to adequately fund hospitals or primary care, time is critical in sending politicians the message that health is a top priority for voters across the country.