The only way to return to normal is for everybody to get vaccinated
25 Feb 2021
Domestic borders may begin to relax later this year, but international travel is unlikely to return until 2022, Dr Khorshid says.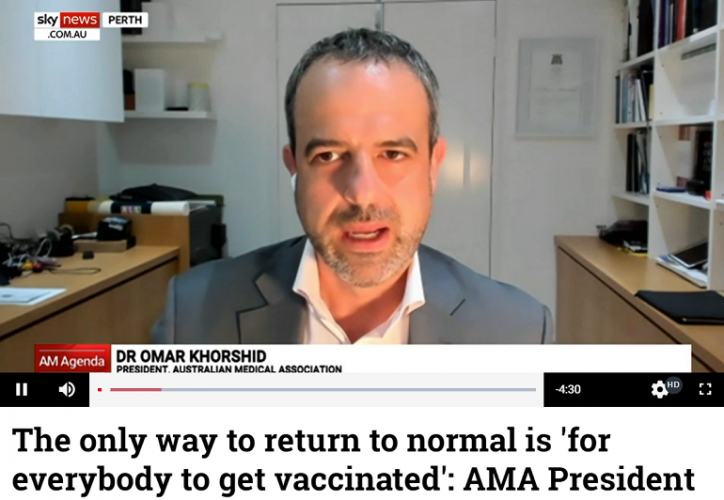 "It's really clear that the only way for us to get through this pandemic and back to anything like what we used to know before as normal life is for everybody to get vaccinated," Dr Khorshid told Sky News.
"Full overseas travel is going to require the rest of the world to settle down, but I would hope that we could start to see a more relaxed attitude to our domestic borders towards the end of this vaccination program.
"As we're heading towards October, our Premiers will know that their populations are protected now, they're not going to see a huge outbreak even if something does get through, and those domestic borders can relax.
"International borders, my guess would be sometime in 2022 but that is really just a stab in the dark."
You can watch Dr Khorshid's interview here.