Make or break time for nation's health
AMA tells Senate Select Committee that COVID-19 has compounded a crisis in health care.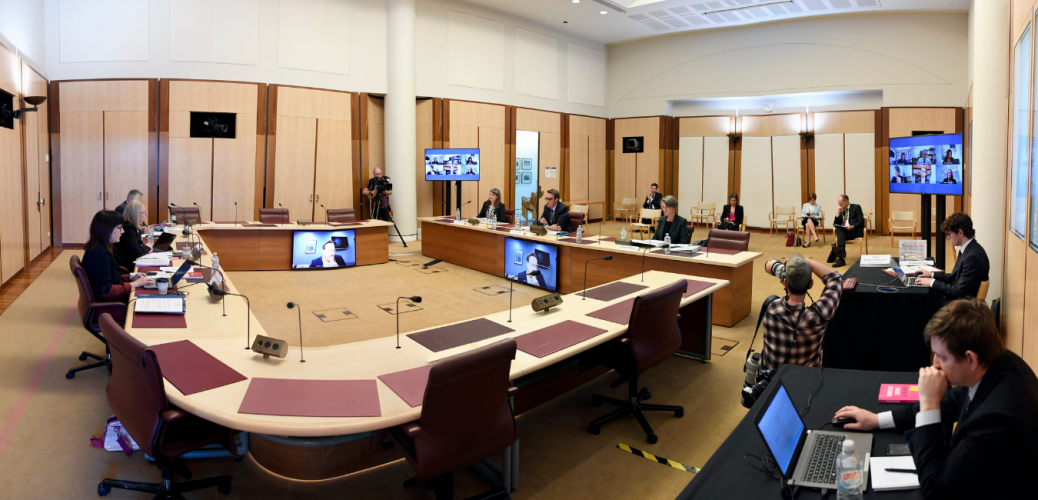 AMA President Dr Omar Khorshid addressed the Senate Select Committee on COVID-19 this week delivering a clear picture of the impact of COVID-19 on a health system already in crisis, as well as outlining solutions.
He told the committee there was an urgent need to address funding issues, structural issues and the capacity of the healthcare system.
"What better time to start that conversation than when the AMA's calls for attention to the sector are now very starkly visible, I think, to everyone in the community as the system fails - even in those states where we don't actually have COVID-19 just yet," Dr Khorshid said.
"I think some of the solutions are going to revolve around innovation – use GPs to prevent hospital admissions, and in particular when it comes to COVID, working out how we can use our primary care network to monitor COVID-19 patients in the community and to help look after them without them having to go to hospital.
"This will require vision, cooperation, and an end to the blame game that has dominated our health system for so long," Dr Khorshid told the hearing.
Dr Khorshid said the health system had not been ready for the pandemic and was not ready to deal with the consequences of opening up – particularly if that happens too quickly.
"We are worried that as we open up, the cracks in the healthcare system will widen and we will face very significant impacts, particularly if we open too fast or go too far ahead of our vaccination rates, which of course is the best way to protect the hospital system.
He said governments must prepare the health system to clear backlogs, deliver usual care, as well as meet the demands that COVID-19 will place on the system. These include the extra costs of more robust infection control and prevention measures and the impact these have on productivity.
He also said public hospitals need new infrastructure, more beds, more operating theatres, expanded emergency departments and ICU capacity – and most of all, the extra staff needed to support these.
Dr Khorshid reassured parents COVID-19 in children was generally mild and the risk of severe disease remained low. He also said while it was more transmissible, there were mixed reports as to whether the Delta variant causes more serious illness than other variants. He said the risks of long COVID appear to be much lower in children also.
Dr Khorshid's appearance before the Senate Select Committee on COVID-19 on Tuesday was widely reported in the media, with a wide range of outlets picking up different themes.
The Australian newspaper reported the AMA President's remarks on the deterioration of non-COVID care since the pandemic began that would have "significant impacts" for years to come: "Our health system was not ready for this pandemic; it has done a lot of preparation at an acute end but we haven't prepared it to deal with routine healthcare while dealing with COVID healthcare."
A number of media outlets covered Dr Khorshid's remarks about COVID-19 and children and a possible roll-out of a school vaccination program next year.
The New Daily reported Dr Khorshid's statement to the federal committee, "I suspect that a school-based vaccine program will take place next year."
Meanwhile, the Medical Republic highlighted Dr Khorshid's call that an integrated health system was vital to coordinate patient care, as Australia moves to a national approach to "live with" COVID.