AMA rejects unvaccinated pay for hospital medical costs proposal in NSW
AMA President Dr Omar Khorshid has come out strongly against the proposal, which is a radical departure from Australia's social and health ethos, and which the state's health minister says is being considered by the NSW Government.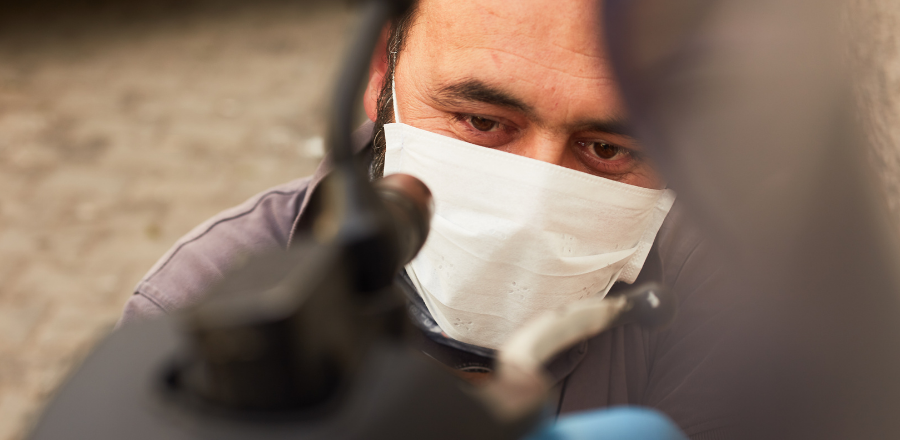 The AMA President Dr Omar Khorshid has questioned the legality of a proposal being considered by the NSW Government to charge unvaccinated people in the State for their hospital medical expenses.
Talking to The Guardian on Wednesday night Dr Khorshid said, "The big issue from a medical point of view is that it's really not ethical or the right thing to do to limit access to healthcare based on people's previous health choices."
"If you follow that same logic, are you going to ask smokers to pay for their healthcare?"
Dr Khorshid also questioned how the proposal could be enforced, saying the cost of an ICU admission for COVID-19 was "astronomical". He said there was "no way" the average Australian would have any way of paying.
"I think it would be a real shame if, through this pandemic, we lose our compassion, we lose our humanity, and our care for fellow Australians, even if they've made choices we think are unwise or incorrect or even completely antisocial," Dr Khorshid said.
Dr Khorshid told The Guardian the proposal may not even be legal, and would possibly violate the National Health Reform Agreement, struck between the states and the Commonwealth, through which public hospital funding flows.
The AMA Federal Council says doctors have an ethical and professional obligation to facilitate patients' access to care regardless of their COVID-19 vaccination status.
Ahpra and the National Boards have provided guidance to assist health practitioners in facilitating patients' access to care in a COVID-19 environment, advising that people cannot be denied care in relation to their vaccination status if steps can be taken to keep the person, health practitioners and their staff safe.
The National Boards expect all health practitioners to facilitate access to care regardless of someone's vaccination status, stating that the guidance reinforces existing codes and guidelines and other publicly available information and does not introduce new or different requirements for practitioners.
The guidance provides information on how practitioners can facilitate people's access to care while keeping themselves, staff and their patients safe, providing examples of how some practice settings, such as private practice, could safely facilitate access in the current COVID-19 environment.
'Facilitating access to care in a COVID-19 environment: Guidance for health practitioners' can be accessed through the Ahpra website.