Continuing professional development (CPD) for members
22 Jul 2021
Take control of your medical CPD compliance for free with the AMA CPD Tracker.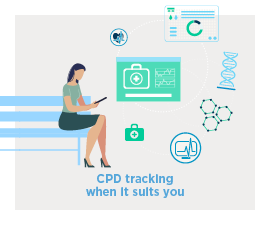 The AMA CPD Tracker simplifies learning compliance for busy medical practitioners. It is designed to provide ongoing, high-quality, accredited medical education support.
This unique solution enables you – irrespective of your scope of practice – to track against one or multiple CPD requirements at the same time.
The CPD Tracker is a free, customised, digital platform unique to the AMA. Securely housed on doctorportal Learning, it can be used by any medical professional to monitor CPD completion anywhere, at any time. To learn more, please visit the doctorportal Learning website, including our FAQs.
Don't forget, you can hear about recent changes to CPD at NatCon from Dr Anne Tonkin, Chair of the Medical Board of Australia on Saturday 31 July 2021, 1:30 - 3:30pm AEST.