AMA's four key actions for vaccine reset
22 Apr 2021
AMA President Dr Omar Khorshid outlined earlier this week four key actions on the vaccine roll out that governments must take, following his address to National Cabinet on Monday.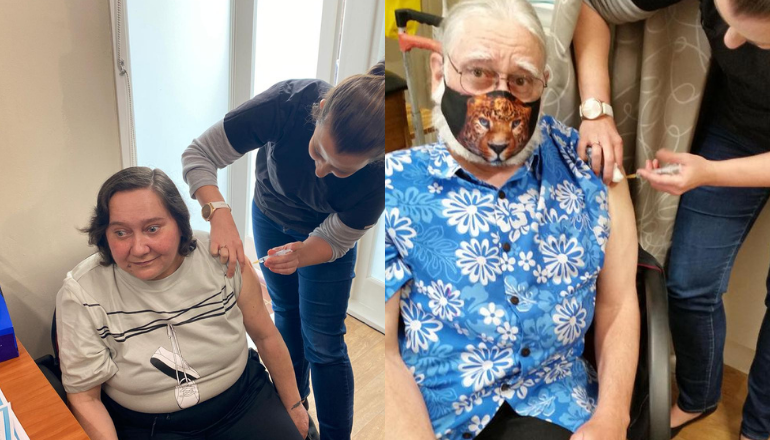 The AMA's four key actions were:
1. The Government must improve the distribution of the vaccine to our GPs so they can deal with the increased demand that will come from those aged 50 and over.
2. Australians need greater certainty about vaccine risks and benefits, so they can make their appointments with their GP with confidence, supported by adjustments to the Medicare system.
3. Governments must better manage the national discussion on vaccine benefits, including the benefits to the whole community, especially our vulnerable citizens of individuals being vaccinated.
4. States and Territories must take a greater role in administering the Pfizer vaccine, including for healthcare workers, and consideration of the role GPs can play in supporting.
"It is reassuring that National Cabinet has already reiterated that general practice remains the primary model of rolling out vaccinations for Australians 50 years of age and older," Dr Khorshid said.
"GPs have a proven record of vaccination, and are ready, willing and able to vaccinate many more people – we just need to ensure we have improved supply of the vaccine in the hands of our GPs.
Following National Cabinet on Thursday Prime Minister Scott Morrison said out of more than 1.8 million vaccinated Australians – more than half were administered by GPs.
"National Cabinet affirmed the importance of GPs being the principal way in which we're seeking to vaccinate the country and the fact they've already done half that job and it's continuing to grow I think underscores that," Prime Minister Scott Morrison said.
National Cabinet also accepted the AMA's advice in agreeing to bring forward vaccinations for those who are 50 and over, with this to commence from 3 May 2021 for GP Respiratory Clinics and 17 May 2021 for participating general practices. As part of this decision, the Commonwealth will look to increase the number of doses that general practices are receiving to help cope with extra demand.
Vice President Dr Chris Moy told 2GB radio on Thursday immunisation hubs needs to work alongside GPs.
"They've really been crying out for supplies so they can vaccinate their patients so really it hasn't been an issue for general practice until now and they already want to do more so it does seem to make sense that general practice will be the real foundation in terms of the provision of the vaccine," Dr Chris Moy said.
The AMA will continue to work on indemnity issues with the Commonwealth and Medical Defence Organisations (MDOs) and MDOs have assured the AMA that doctors are covered by their policies.