Lessons from the pandemic at AMA National Conference
Practice of medicine changed rapidly during the COVID-19 pandemic. Telehealth uptake was positive, other experiences such as disrupted trainee examinations were problematic.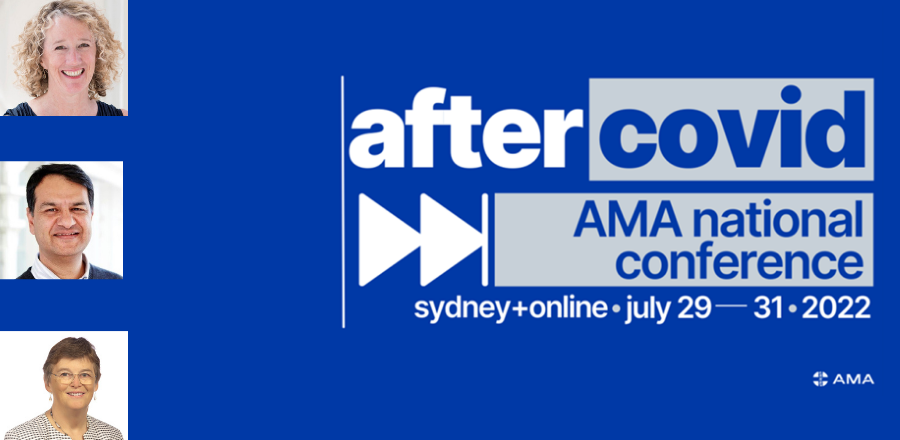 The opening session of the AMA National Conference at 9am on Friday 29 July 2022 will explore the positive developments and major setbacks to medical practice and medical training during the pandemic, and hear how medical colleges, the Medical Council and the Medical Board will change and adapt in response to learnings of the global pandemic.
AMA President Dr Omar Khorshid will lead a moderated discussion involving all conference attendees with session panellists Prof Kate Leslie, President of the Australian Medical Council, (top left); Dr Vijay Roach, President of the Council of Presidents of Medical Colleges, (middle left) and Dr Anne Tonkin, Chair of the Medical Board of Australia (bottom left).
Conference attendance is open to every AMA member and any doctor. To reserve your place to attend and be eligible to claim CPD points, click here.