Strong action needed to combat online misinformation 
15 Jan 2021
The AMA has called for stronger action from the Federal Government to combat health misinformation being spread on the internet and through social media.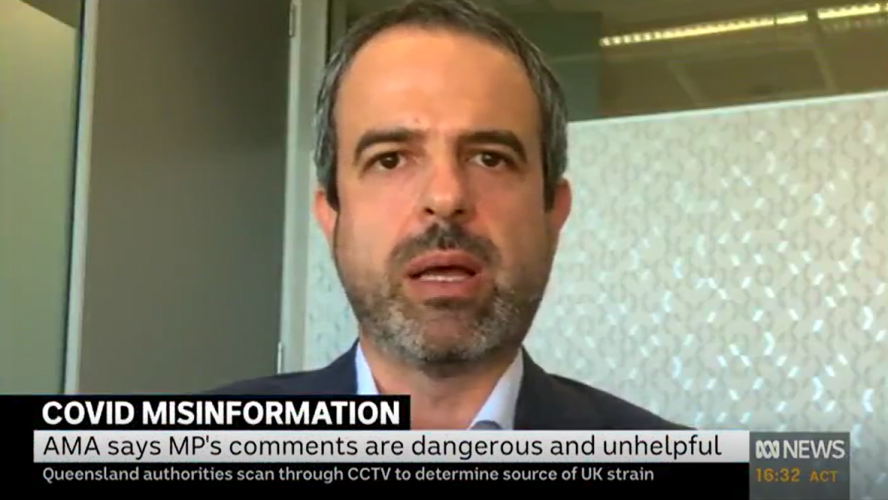 The AMA's Position Statement on Health Literacy was finalised just before COVID-19 was declared a global pandemic, and its recommendations carry even more weight given the misinformation about COVID treatments and vaccines circulating on social media.
"It's really disappointing to see people who should know better getting out there and putting out just crackpot ideas on health issues. And most significantly, during a global pandemic, when what we really need is consistent messaging and all Australians understanding that we're all in it together," Dr Khorshid told ABC TV.
The AMA Position Statement on Health Literacy is available here.