The way out of COVID crisis is vaccination, AMA urges
Via media this week, the AMA has been urging people to get vaccinated as the only way out of the COVID crisis.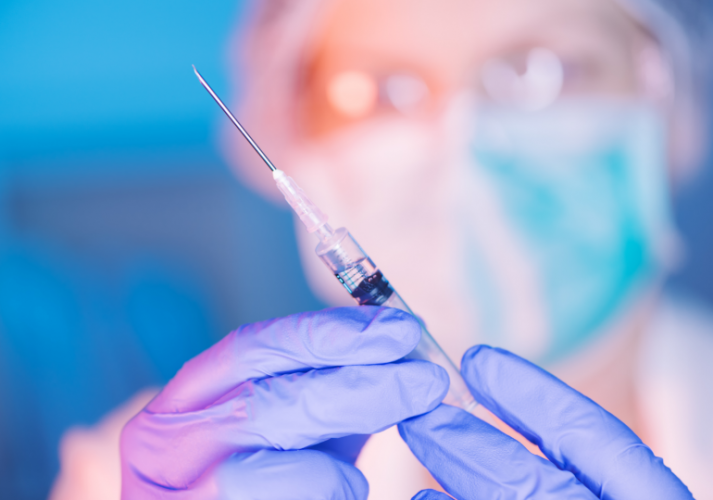 The AMA was prominent in the media this past week with a strong and clear message about the pandemic's outbreak in New South Wales: The only way out of the COVID-19 crisis is to get vaccinated.
AMA President Omar Khorshid was interviewed on the ABC's 7.30 Report on Monday saying that in the current crisis in New South Wales it was unrealistic to pursue a policy of COVID-zero.
"The aim used to be COVID-zero and that has now gone. The aim has moved and it's now to protect the hospitals and give the population of Sydney and all of NSW the time to go and get themselves vaccinated because that is going to be in the long-term the only way out of this crisis."
AMA New South Wales President, Dr Danielle McMullen, wrote a powerful and personal opinion article published by the Sydney Morning Herald, When doctors are scared, it's time to listen detailing how doctors are struggling to deal with the COVID outbreak in NSW.
She said although doctors were exhausted and scared by the situation of being on the frontline of dealing with the pandemic, particularly in hotspots, there was hope.
Dr McMullen wrote, "If we were scared about COVID-19 in March 2020, we should be terrified about its Delta variant in 2021.
"If we don't get on top of the COVID-19 outbreak in Greater Sydney, our hospitals will struggle to cope. If COVID-19 runs rampant in country NSW, I'm concerned healthcare services will be overwhelmed."
Dr McMullen said that getting vaccinated was the only way we will get back to life without restrictions.
"It is the only way we will get hospitals being able to provide care for all patients. It is the only way we will get back to healthier, better lives.
"To allow vaccines time to work, we need to get case numbers back under control. So please, stay home to buy us a little time until vaccines let us get back to a more normal life.
"Unlike 18 months ago, we have vaccines that will reduce the severity of illness and death. Unlike 18 months ago, we do not just have fear.
"We also have hope. Together, we can do this," Dr McMullen said.