Changes to vaping laws don't go far enough
19 Aug 2021
AMA Vice-president Chris Moy says decades of public health initiatives which have seen Australia at the forefront of smoking reform are in danger of being undermined.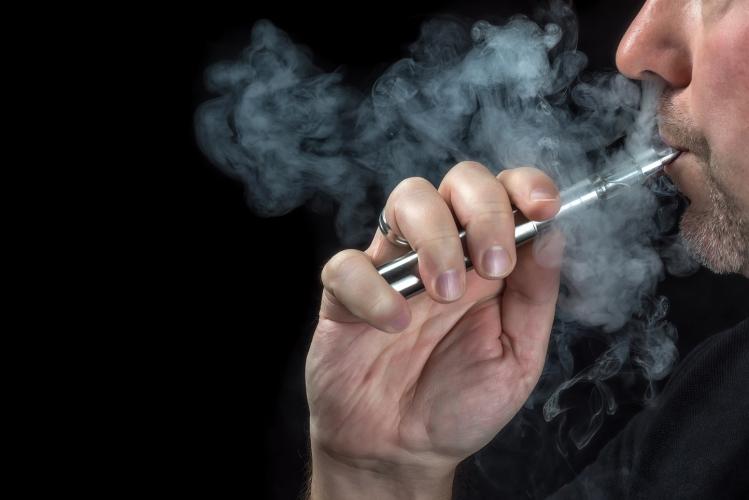 The changes to vaping laws announced by the TGA in Australia, which come into force on 1 October 2021, aim to make the complex regulatory and health issues surrounding vaping clearer, and to protect young people from the dangers of vaping.
The AMA has major concerns that the laws, and their practical application, don't go far enough, leaving, for example, the permitted concentrations of nicotine per mill at very high levels which create greater risks of poisoning and dependence from vaping.
The TGA has said from 1 October it will be illegal to import nicotine vaping products from overseas websites, without a doctor's prescription. In each jurisdiction it is already illegal to sell nicotine vaping products without a prescription.
AMA Vice President Chris Moy went on ABC's Nightlife this week to talk about the issue.
He says as well as major concerns about the dangerously high concentration of nicotine which will be allowed into the country, he is also concerned that vaping devices and flavoured vaping liquid will continue to be available from retail outlets.
"We know the vaping liquid coming in does sometimes, illegally, contain nicotine. It should also be noted that whether the vaping liquid contains nicotine or not, it is still a dangerous substance, with a myriad of substances which have unknown long-term effects and provides a pathway to smoking and addiction to young people.
"The new laws are well-intentioned but may still fail to prevent the undermining of decades of public health initiatives which have seen Australia at the forefront of smoking reform.
"What we are seeing is the big tobacco companies, who are very much encouraging the uptake of vaping products, attempting to lead a new generation of Australians toward a life of nicotine addiction.
"Before 1 October, the AMA would like to see an adjustment to the TGO 110 concentration limit from 100mg/ml to 20mg/ml, in line with the EU and Canada, and a ban on importing nicotine vaping products through the Personal Importation Scheme.
"We also need adequate education for GPs regarding vaping in the context of more evidence-based nicotine cessation tools. There remain several serious concerns regarding the upcoming changes – most importantly whether they achieve the aim of protecting our children – a lot more work needs to be done," Dr Moy said.