AMA provides a clear and consistent voice in a week of confusion
If ever there has been a time for a clear message, this past week might be it, with confusion about vaccines and intense public interest.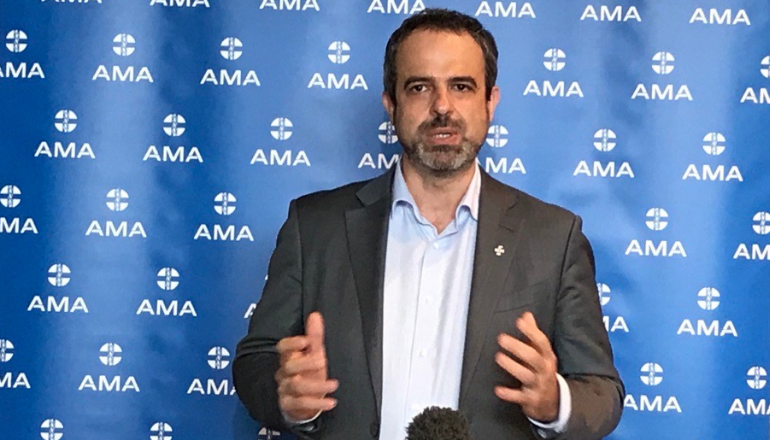 The AMA President, Dr Omar Khorshid and Vice President Dr Chris Moy have been giving consistent messages via the media about vaccine safety and the expert medical advice from ATAGI.
AMA's recommendation is still for people to follow the ATAGI advice and have the recommended vaccine when its available. See ABC story: AMA calls for government to clear up confusion over AstraZeneca advice
Dr Khorshid and Dr Moy have explained that any Australian under the age of 60 wanting to have AstraZeneca should talk to their GP, who can advise on the risks as outlined by ATAGI and in relation to their own health; that GPs are in the best position to assess risk and talk to patients about vaccines; and that longer consultations for under 50s will be helpful in allowing GPs to spend necessary time with patients.
The media phone line has been running hot and the AMA President and Vice President have given dozens of interviews. Media attention is also coming from overseas. See CNBC interview here.
These follow two press conferences in the past week - one in Canberra last Friday, the day before a lockdown was announced for Greater Sydney and one in Perth on Tuesday this week, on changes to the vaccine rollout. Hear Demystifying the advice around AstraZeneca for the under-40s
In his letter to members on Wednesday evening, Dr Khorshid emphasised AMA support for ATAGI advice that the Pfizer is preferred for those under 60 years of age, but that AstraZeneca is still a safe, TGA approved vaccine. In clarifying misinformation in the media, he said, "The removal of the restriction on age for AstraZeneca is reasonable, is in line with an unchanged TGA approval, and will satisfy a desire in the community to be vaccinated as soon as possible."