Doctors called to highlight anti-microbial resistance
Doctors are being asked to join a global campaign and raise awareness of antimicrobial resistance which causes at least 700,000 deaths each year.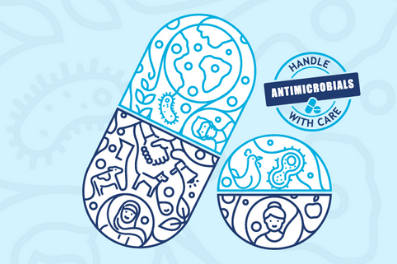 Named by the World Health Organisation (WHO) as one of the great health threats faced by humanity, Antimicrobial Resistance occurs when bacteria, viruses, fungi and parasites change over time and medicines are no longer effective against them.
Director-General of the World Health Organisation, Dr Tedros Adhanom Ghebreyesus, says anyone, anywhere, at any age can contract a drug-resistant infection which can result in death or life-long disability.
The problem also results in longer treatments, longer hospitals stays and higher health costs.
Antimicrobials, including antibiotics, antivirals, antifungals and anti-parasites have been described as the backbone of modern medicine by the WHO.
They allow us to treat deadly infections successfully, however, the WHO says their overuse and misuse drives drug-resistant pathogens.
World Antimicrobial Awareness Week is marked from 18-24 November every year and the 2021 theme is "Spread Awareness, Stop Resistance".
The week is an opportunity to draw attention to this urgent global health challenge, which kills at least 700,000 people per year, and highlight the responsible use of antimicrobials by following the advice of healthcare providers.
The WHO has provided campaign materials doctors may wish to use to raise awareness.