Vaccine rollout must prioritise GPs 
The AMA has increased pressure on the Federal Government to prioritise GPs over pharmacies in the COVID-19 vaccine rollout, and to make it easier for Australians to be vaccinated by their regular doctor.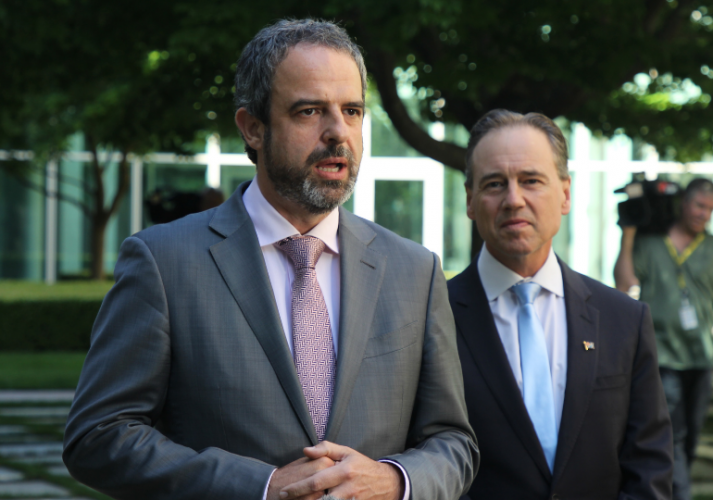 More than 5400 general practices have applied to be part of the vaccine rollout, but only 1000 practices are likely to be approved under the initial phases of the rollout.
The AMA is concerned that the restrictions will unnecessarily complicate the vaccination program and could force frail, elderly people to visit someone who is not their regular GP to get vaccinated.
"If we're going to have any chance of reaching the October time frames that the Prime Minister has mentioned, then we've got to get every GP practice in the country involved in this rollout," AMA President Dr Omar Khorshid told News Corp Australia.
He said one problem with the current plan was it would be up to individuals to understand which phase of the rollout was underway, whether they were eligible, and to take the initiative of making an appointment, instead of GP practices contacting their patients and encouraging them to have the vaccine, Dr Khorshid said.
Frontline workers, people aged over 80 and those with major health problems eligible for early doses of the vaccine will also have to secure employer letters, birth certificate or letters from their regular doctors to prove to unfamiliar medicos they are eligible for the jab.
The operation of the government's promised national vaccination appointment booking system also remains under a cloud weeks before the wider community rollout is due to begin.
"GPs can't be sitting down with a patient, filling in complex forms designed by bureaucrats in Canberra, if they've only got a few minutes in which to do the vaccine before the next patient comes in," Dr Khorshid said.
Dr Khorshid welcomed this week's approval of the AstraZeneca vaccine for use in Australia, saying the development of multiple effective vaccines in such a short time is an extraordinary achievement.