Care Can't wait - AMA launches new Aged Care report
Comprehensive economic modelling conducted by the AMA has found potential savings of $21.2 billion over four years by avoiding unnecessary trips to hospital by people aged 65 years or over from the community and from nursing homes.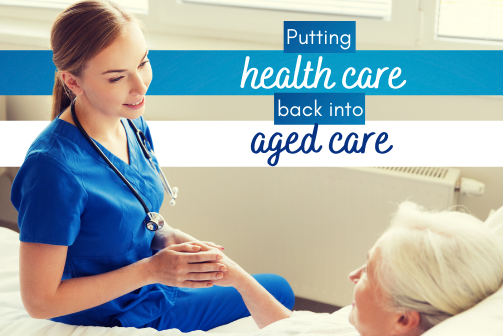 The AMA released a report this week as part of AMA's Care Can't Wait campaign calling on Government for well-funded health and aged care policies to meet the future demand and needs of our older people.
The AMA estimated that over the past year up until 30 June 2021, there will have been 27,569 admissions of residents from nursing homes to hospitals that were potentially avoidable, costing $312 million and accounting for 159,693 hospital patient days.
AMA President Dr Omar Khorshid said that proper care from a GP or registered nurse could reduce the number of admissions, presentations and stays in hospitals.
"The potentially preventable hospital admissions - just one aspect of the current nursing home experience - show there are substantial savings to be made with immediate reform," AMA President, Dr Omar Khorshid said.
"We understand properly funding aged care will require significant investment, but this is an opportunity to also significantly improve the quality of life for older Australians while also realising substantial savings in other parts of the health system.
The report makes 11 recommendations to Government, including reforms that would improve patient care by increasing contact time with qualified medical professionals (GPs and Registered Nurses) in aged care. See the full recommendations here.
The launch of the Putting health care back into aged care report saw multiple media mentions including Sydney Morning Herald, The Australian, 2GB and The Guardian.
In the weeks leading up to the Federal budget and in anticipation of the Government's full response to the Royal Commission's recommendations, the AMA will release a series of aged care statements.
Stay up-to-date on the activities of AMA's Care Can't Wait aged care campaign and join the conversation on Twitter as the AMA continues to advocate on behalf of doctors and the health care of Australians.