High-level meeting on India's worsening COVID-19 situation
13 May 2021
As India surpassed the grim milestone of a quarter of a million deaths from COVID-19 this week, AMA Federal Council members heard first hand of the challenges facing Indian medical colleagues working in the country's escalating COVID-19 situation.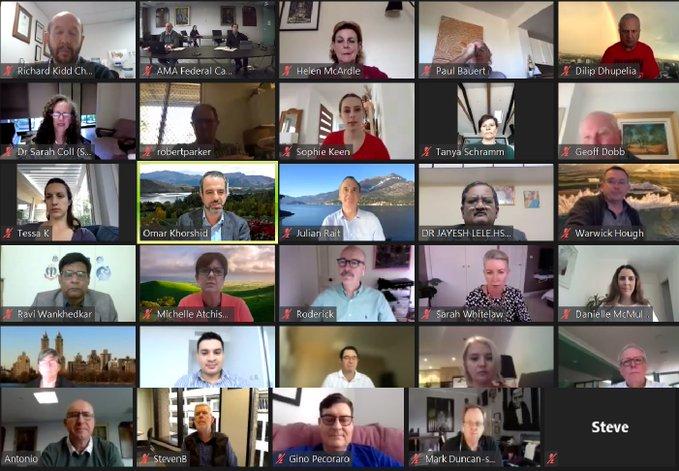 Representatives of the AMA's sister organisation, the Indian Medical Association addressed Federal Council meeting on Saturday 8 May and discussed what help can be offered to India and medical colleagues working to save lives in India.
Honorary Secretary General, Dr Jaysh Lele, and World Medical Association Treasurer and immediate past President of the Indian Medical Association, Dr Ravi Wankhedkar told of acute shortages of hospital beds, crucial drugs and oxygen and described how the virus has taken the lives of over 1,000 Indian doctors creating medical family orphans in India.
The meeting between Dr Khorshid and India's high commissioner to Australia, Ambassador Manpreet Vohra, will take place this afternoon in Canberra and the AMA will announce plans to assist India next week.