Powerful testimony for cultural and systemic change in medicine
The Australian Medical Students' Association President Sophie Keen has told this year's National Conference that unsafe workplaces and practices continue to have severe consequences in an already difficult profession.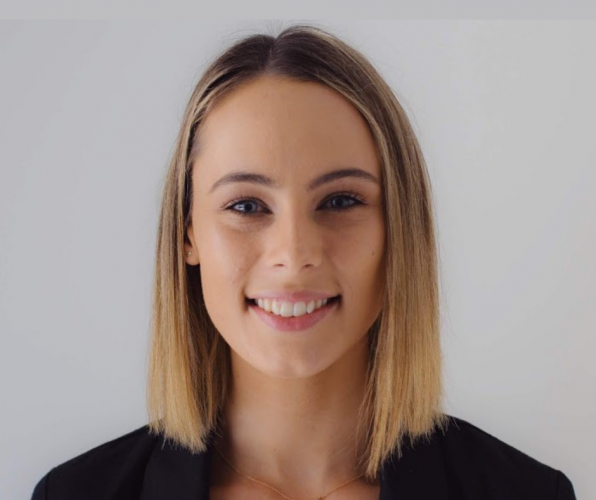 In a powerful speech on the fourth day of the AMA's National Conference, AMSA President Sophie Keen, reminded members of the consequences of bullying, sexual harassment and unsafe and unsupported work and training environments. In her speech, Ms Keen said while mental health awareness had entered the "cultural zeitgeist" we are still "losing the battle".
"In the first six months of this year, we have lost three medical students to suicide. I did not know them, so I cannot tell you their stories – but I promise you, they each had one. What I can say is that they found themselves trapped in a system that failed them," Ms Keen said.
"The total number of doctor deaths this year is unknown, but anecdotally it seems higher than ever before. Every one is tragic. We're left with holes in communities, in workplaces and in families that will never truly heal.
"The often-quoted BeyondBlue survey of medical student and doctor mental health reported suicidal ideation in about a quarter of doctors. That is a quarter of your clinical team, a quarter of your college, and a quarter of the people here today.
"Even worse is our suicide rate, which for male physicians sits about 40 per cent higher than the general population, and for female physicians is 130 per cent that of our non-medical counterparts.
"This profession gives people the knowledge and the means to make highly lethal decisions in times of crisis. It then serves up psychological distress on a silver platter of long working hours, significant responsibility, poor work-life balance, and interpersonal and clinical challenges," Ms Keen said.
Ms Keen said workplaces are failing to provide basic structural supports needed to protect those with the least power.
"If your health system has doctors working unpaid overtime, if unaccredited registrars are struggling in hostile conditions, if there is racism, bullying and sexual harassment swept under the rug, then the system is failing us and, by extension, we are failing each other. As people with power, we have an obligation to push forward solutions to these problems, because the cost of complacency is measured in lives."
The AMA has called for accreditation of all training places for doctors in training to help prevent bullying and exploitation and promote safe education, training and working conditions for the next generation of doctors.
An AMA Victoria 2021 Hospital Survey found a third of junior doctors reported being brushed off when they raised serious concerns about excessive workloads. Junior doctors in Victoria launched a class action against un-rostered overtime in Victorian hospitals.
If you need help in accessing medical or mental health care at any time, visit www.drs4drs.com.au