AMA scholarship winner inspiring more First Nations people to study and work in health care
Destiny Kynuna, winner of the 2021 AMA Indigenous medical scholarship, was featured on ABC online this week.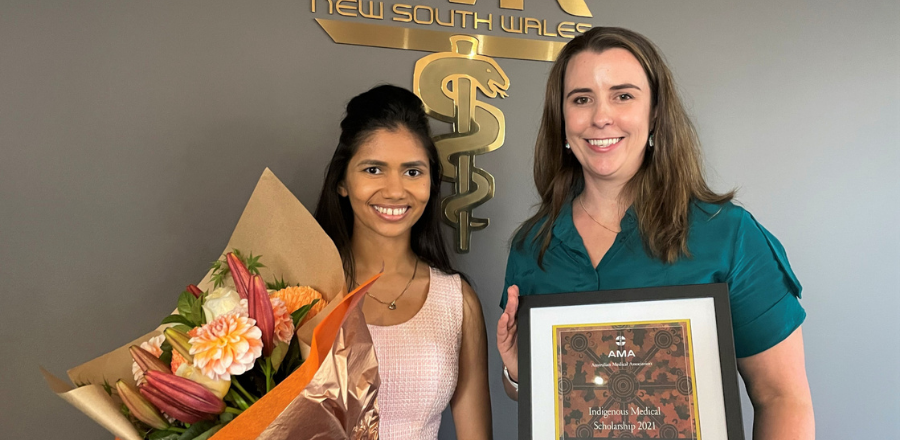 The 2021 AMA Indigenous Medical Scholarship winner, Destiny Kynuna, was interviewed by ABC's Life Matters in February on radio, and this week her story went up on the ABC's online platform.
Destiny detailed her motivation to become a doctor to help address health issues facing Indigenous Australians.
Destiny Kynuna is a Koko-bera and Wunumara woman, who grew up in the Yarrabah Aboriginal community 50kms east of Cairns. She is studying for a Bachelor of Medicine at the University of New South Wales.
AMA President Dr Omar Khorshid said it was important to offer culturally-appropriate care to Indigenous patients by having more Aboriginal and Torres Strait Islander doctors working in the medical profession.
"The best way to deliver that is with at least population parity so at least another 3000 odd doctors who identify as Aboriginal and Torres Strait Islander. That makes the connection so much easier and stronger," he said.
Dr Khorshid said more needed to be done to eliminate casual and overt racism in the health system, which had contributed to the legacy of distrust of health care for many Indigenous people.
To donate to the AMA's Indigenous Medical Scholarship and find out more please visit here.