AMA puts sugar tax back on the national agenda
AMA President Dr Omar Khorshid launched the AMA's new report, A tax on sugar-sweetened beverages: Modelled impacts on sugar consumption and government revenue, at the National Press Club on Wednesday. (A Vision for Australia's Health was also launched at the event. See related story.)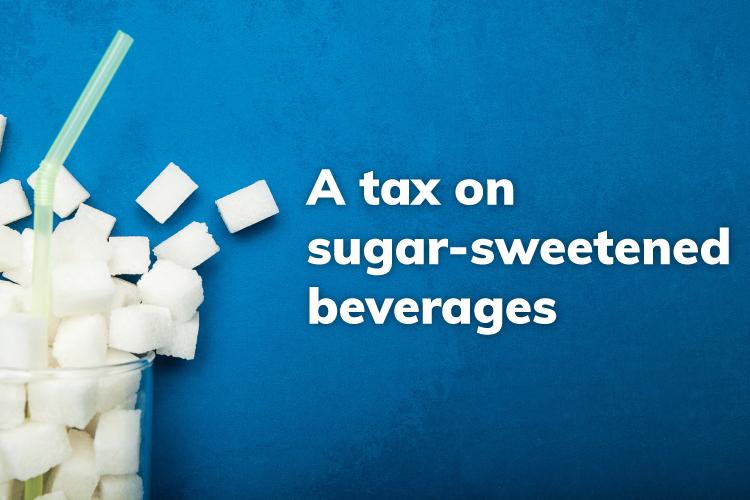 Dr Khorshid said a tax on sugary drinks is a key plank of the AMA's plan to tackle chronic disease and make Australia the healthiest country in the world.
"More than 2.4 billion litres of sugary drinks are consumed every year in Australia. That's enough to fill 960 Olympic sized swimming pools," Dr Khorshid said.
The tax would ideally raise the retail price of the average supermarket sugary drink by 20 per cent.
The rise is in line with a World Health Organization recommendation and could, over a 25-year period, result in 16,000 fewer cases of type 2 diabetes, 4,400 fewer cases of heart disease and 1,100 fewer cases of stroke.
"It could save lives, and save millions of dollars in healthcare costs," Dr Khorshid said.
"It would also generate revenue – we estimate about $814 million annually – which we believe could be spent on other preventative activities."
The Conversation reported the "strong call for a sugary drinks tax" echoed the concerted campaign by 2020 Australian of the Year, Dr James Muecke. The article said it followed years of advocacy from public health groups and think tanks that have "long-argued the many potential benefits of a sugary drinks tax for Australia".
The AMA's recommendation is that the Commonwealth Government implement an excise tax based on sugar content on selected sugar-sweetened beverages, at a rate of around $0.40/100g sugar, to reduce consumption, improve health outcomes and lower the burden on the healthcare system.
Dr Khorshid said in the immediate term the revenue raised from the tax should be used to improve access to safe drinking water in remote communities.
"The revenue could be spent on critical water infrastructure where it is needed most," he said.
"Access to safe and reliable drinking water is a human right and there is no soft drink substitute for this. This is really a practical step we can take to close the gap for some of the most disadvantaged Aboriginal and Torres Strait Islander communities."