AMA speaks on child vaccines and Omicron
News of a COVID-19 vaccine approved for five to eleven-year-olds in Australia made headlines. AMA Vice-President Chris Moy said getting children vaccinated while on school holidays would be a good outcome.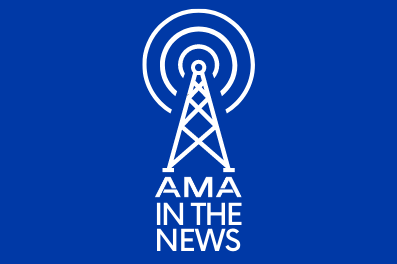 The AMA welcomed the TGA's green light for the vaccine for children aged five to eleven years old, noting its use still needs approval by ATAGI.
Dr Moy told Sky News a new formulation for children would be one-third of an adult dose.
On Channel Seven's Sunrise program, Dr Moy said vaccinating children would prevent outbreaks in schools, especially as the Omicron variant takes hold.
"We want to be able to keep kids going to school, stopping outbreaks occurring in schools and preventing infection going back home to families, so it's a good time to vaccinate during the school holidays protecting kids before they return to school," he said.
As the number of Omicron cases in Australia grew, South Australia grappled with its first COVID-19 cases as the state opened up. Dr Moy told Channel Nine's Today program South Australians should be prepared for more COVID cases, but with high vaccination rates transmission would be reduced.
"With vaccination, the reduced numbers of people becoming sick will be less of a threat of hospitalisation and pressure on the hospital system too," Dr Moy said.
On ABC Weekend Breakfast, the Vice President said early signals were mixed on the transmissibility of Omicron and its ability to evade vaccines, describing the new variant as "the shark in the pool" South Australians were jumping into as the state opened up.