AMA Board
The AMA is governed by a Board of 11 company directors who define the strategic goals and oversee the financial management of the AMA Group.  The Board is accountable to the Members for the Company's business and operations.  
Key responsibilities of the Board include:   
Leadership and strategic direction  
Governance  
Financial and risk management
AMA Board members are elected for a two-year period but are eligible for reappointment to a maximum of three terms. Terms run from the close of each Annual General Meeting.
AMA Board of Directors

Prof Stephen Robson
Federal President
One of Australia's most highly-qualified doctors, Professor Steve Robson has been practising medicine for 35 years.
A Professor at the Australian National University Medical School, Steve works in both public and private practice in Canberra.
He grew up in small regional towns in Queensland and was the first member of his family to attend university.
Before training as a specialist obstetrician and gynaecologist, Steve served as a Medical Officer in the Royal Australian Navy and has medals and a citation for war service.
Trained in Australia, the UK, and Canada, Steve is a Fellow of learned colleges in the UK and the US, and a Fellow of the Royal Society of Medicine. He was also President of the Royal Australian and New Zealand College of Obstetricians and Gynaecologists. 
In addition to these roles Steve currently works with the NHMRC and the Office of the Gene Technology Regulator and has been a part of the Ministerial Advisory Committee on out-of-pocket costs, the National Endometriosis Taskforce, and the Australian Medical Council. He is one of the authors of the Oxford Textbook of Obstetrics and Gynaecology and has authored more than 200 research papers and articles and two other textbooks.
Steve is passionate about equitable access to healthcare , the economics of preventive care, and the mental health and wellbeing of doctors. He holds two research doctorates and master's degrees in public health and genetics. He is currently researching the effects of socioeconomics on access to healthcare. 
Steve is currently completing a Master's degree in Health Economics. He is a member of the Economic Society of Australia, the Australian Health Economics Society, and the International Health Economics Association.
Professor Robson first joined the AMA in 1984 as a medical student in Queensland. He has served as ACT President and is in his fifth term on the AMA ACT Board and is a Federal Councillor. He has also been President of the Royal Australian and New Zealand College of Obstetricians and Gynaecologists. 
Dr Danielle McMullen
Vice President
Dr Danielle McMullen is the Vice President of AMA and a GP in Townsville. She is the immediate past president of AMA NSW and has been involved with AMA at state and federal levels since 2011. She is a director of Drs4Drs, and a graduate of the Australian Institute of Company Directors. She was a member of the Commonwealth Strengthening Medicare Taskforce, and also provides expertise to the TGA Advisory Committee on Medicines Scheduling. Danielle has a strong interest in good governance processes and building member engagement with the AMA.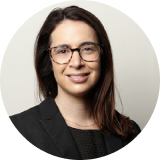 Dr Kate Kearney
Board Chair
Dr Kate Kearney is the Board Chair of AMA Ltd and an academic and clinical cardiologist in Sydney. Her expertise spans pulmonary hypertension, adult congenital heart disease and advanced heart falure/transplant. She has previously served on the Board and State Council of AMA NSW and as part of committees within the Royal Australasian College of Physicians and the Cardiac Society of Australia and New Zealand. She is passionate about healthcare leadership and advocacy, focusing on improvement in service delivery outcomes for the 2 million Australians living with rare diseases.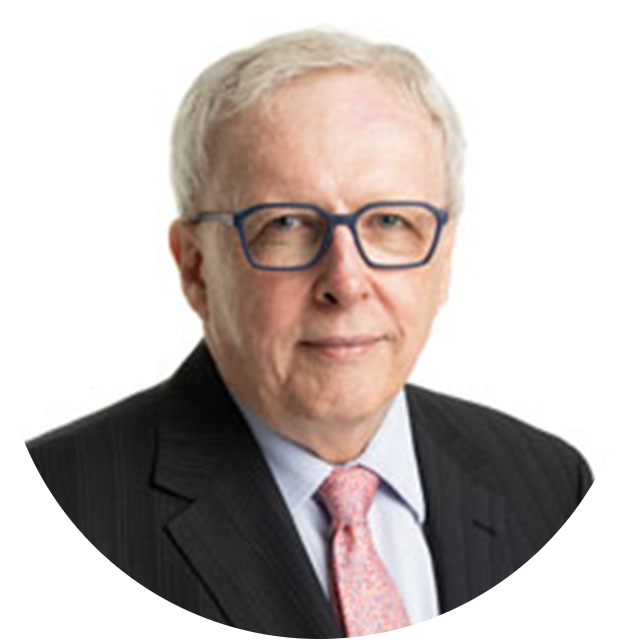 Dr Chris Perry
Chris Perry is a Queensland ENT surgeon who has essentially worked 2 days a week in public hospitals and 3 days a week in his private practice since 1987. He has been President of AMA Queensland,  President of ASOHNS (the national ENT society), a Councillor/Director of the College of Surgeons, previously Chair of the College of Surgeons state committee, Director of Surgery at Royal Children's Hospital Brisbane and the Board of a major private hospital in Brisbane. A member of AICD, a Director of AMAQ Foundation and involved in the Clem Jones Foundation as Chair of their Neurobiology and Stem Cell Research Committee. He has been intimately involved in Indigenous ear health issues through "Deadly Ears" and serving the Cherbourg community for 38 years.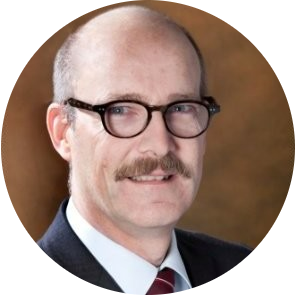 Dr Rod McRae
Dr Roderick McRae, Employed, Melbourne-based, teaching hospital, Anaesthetist and Intensive Care Physician; Lawyer; Bioethicist.
Past Chairman of Federal Council and AMPco.
Immediate Past President of AMA Victoria.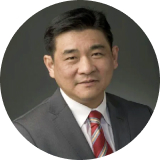 Associate Professor William Tam
Dr William Tam has been an active member of the AMA since internship, eventually becoming a state councillor and representing South Australia as its president in 2019. He is a current board director of AMA South Australia and is a member of the Constitutional Reform subcommittee. He was elected to the Federal AMA Board in 2019 and became a Fellow of the AMA in 2021. His interests include safety and quality in healthcare and doctor wellbeing.
Dr Tam is a gastroenterologist in public, private and rural practice and has academic appointments with the University of Adelaide and several overseas universities. He previously served as Board Director of the Gastroenterological Society of Australia and is a past chair of the Endoscopy Faculty.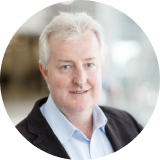 Dr Stephen Gourley
Deputy Board Chair
Dr Stephen Gourley is the immediate past Vice President of the AMA NT. He was appointed the Federal AMA Board in 2019 and has served as the Deputy Chair of the Board. He has also been on Board committees including the Investment Committee and Risk and Audit.  He is a graduate of the Australian Institute of Company Directors and holds a Masters Degree in Health Management including advanced healthcare economics and financial management. He is an Emergency Physician and is the Director of Emergency Medicine at Alice Springs Hospital.

Dr Shehzad Kunwar
Dr Shehzad Kunwar is from the North West of Tasmania. He is a practicing GP and Rural Generalist and is currently one of the Deputy Executive Directors of Medical Services within the Tasmanian Health Service. Dr Kunwar has held multiple leadership roles within the British Medical Association, including being one of the select negotiators for the 2016 junior doctor contract on behalf of 50k medical officers. In addition to this, Dr Kunwar sits on the Tasmanian Branch of the AMA's State Council, the Tasmanian Health Senate and is a practitioner member of the Tasmanian branch of the Medical Board of Australia.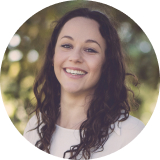 Dr Jessica Dean
Audit, Risk, and Performance Committee Chair
Jessica is a dual qualified medical doctor and lawyer with a particular interest in complex decision-making. She is an Intensive Care doctor in the final stages of speciality training and the CDT nominee to the AMA Federal Board.
Jessica's research interests include Health Law and Clinical Ethics. She is a Director of the Medicolegal Consultancy Group and teaches Health Law at Monash University.
Jessica has 10 years of varied Board experience, including; Audit and Finance, Governance and Risk, Nominations and Remuneration, Clinical Governance and Quality, Complex Risk and Crisis Management, Business Transformation and Constitutional Reform. 
A previous Federal Councillor of the AMA in 2014, Jessica has continued to be involved with the AMA in a variety of capacities over the last decade.
Jessica was a scholarship recipient for the Victorian Government Women's Board Leadership program and is a Graduate of the Australian Institute of Company Directors.
In 2017, she was a State Finalist for Young Australian of the Year for her work in mental health advocacy.

Dr Omar Khorshid
Dr Omar Khorshid is an orthopaedic surgeon from Perth.  He is immediate past President of the AMA and a former President of AMA (WA).  He has been actively involved in the AMA for over 25 years, and has extensive experience in medical advocacy and governance roles across hospitals, government, colleges/associations and the Australian Medical Council.  He is a graduate of the Australian Institute of Company Directors and a former director of the Australian Orthopaedic Association and AMA(WA).   He is Head of Department and Lead Surgeon at Fiona Stanley Fremantle Hospitals Group and founding partner and director of Coastal Orthopaedic Groups Pty Ltd in Western Australia.  He recognises the critical role of professional organisations in the development, promotion and protection of the medical profession in Australia and the need for those organisation to collaborate to achieve the best outcomes.

Prof Andrew C Miller
Assoc Prof Andrew C Miller AM first joined the AMA as an intern. His active participation in the AMA was stimulated when he acted as representative for the Australasian College of Dermatologists at the AMA Summit on Aboriginal Health in 1994. Since that time he has served on the AMA-ACT board as Director, Treasurer and President; and on the AMA Federal Council, including as Chair. He continues to chair the Fees Committee. He was awarded Fellowship of the AMA in 2019.
Andrew is a Dermatologist in Canberra, where he is Department Head for the Department of Dermatology at Canberra Health Services, as well as working in private practice. He has had a long commitment to rural health, and conducts outreach clinics in Batemans Bay on the NSW South Coast, and at Young on the NSW South West Slopes. He is actively involved in undergraduate teaching at the Australian National University; and in prevocational teaching of JRMOs at Canberra Health Services. He is aClinical Supervisor for the Australasian College of Dermatologists training programme. He is a past President of the ACD, and still serves on the Rural Services Committee amongst others.
Andrew is a graduate of the Australian Institute of Company Directors, and has a strong interest in governance and policy, as well as abiding interests in workforce planning and health financing.
AMA leadership team 
The board delegates responsibility for the day to day operations and administration of AMA to the Secretary General and the Group Leadership Team.  
This team ensures the effective and efficient operation of the AMA. It also ensures the board is provided with accurate and timely information to make decisions on behalf of AMA members.  

Ms Natalia Centellas
Secretary General and Group CEO
Natalia Centellas (née Vukolova) has extensive leadership experience and knowledge in the spheres of healthcare, specialist education, health technology assessment and funding, policy, government relations and organisational development. She is passionate about good governance, leveraging talented people and technologies to transform organisations, and sound financial stewardship.
 Natalia is the Secretary General and Chief Executive Officer of the Australian Medical Association- a peak professional body for doctors. The AMA promotes and protects the professional interests of doctors and the healthcare needs of patients and communities. Natalia previously led the Royal Australian and New Zealand College of Radiologists as the Chief Executive Officer for nearly eight years. The College is a peak bi-national association responsible for educational and professional standards of specialist doctors in medical imaging and cancer care. Natalia is on the Board of Trustees of Western Sydney University since 2021. She also held Board positions with ANTaR NSW and ATN, both organisations working to reduce racism in Australia. Natalia has undergraduate and postgraduate degrees in management and social development from WSU and UNSW, and leadership training from IMD (Switzerland).
Mr Guy Feeney
Head of Group HR
Guy is the AMA group's people and culture executive partnering with the CEO and Senior Management teams across the group. He has a passion to ensure that the AMA is able to build on its success in influencing improvements to Australia's health system by having the right talent, culture, and support for its professional staff. 
He also has a strong focus on providing leadership and support to the executive of the Australasian Medical Publishing Company, AMA's commercial subsidiary business, in driving business growth and innovation.
He is a commercially driven HR leader (BBus. with distinction) with deep experience in delivering people outcomes aligned with business strategy. He has led the people and culture function for a variety of organisations - from global corporates to SME's and private equity companies. As a generalist, he is experienced in delivering the full suite of HR services in a range of industry sectors including mining, energy, chemicals, FMCG, and NFP. Guy also has significant experience in large organisational change programs such as merger and acquisitions, greenfield startups, structural and people-centric change.

Ms Irene Quah
General Manager Corporate Services
Irene is an experienced corporate executive with sophisticated financial, cross-functional leadership and corporate services strategy skills.  She is a visionary, adaptive and collaborative leader that is passionate about harnessing team capabilities, risk management principles and balancing the responsibilities of organisational stewardship with business partnership to deliver sustainable and innovative solutions. 
She is a commercial CFO (Fellow of Certified Practicing Accountants) and a Graduate of the Australian Institute of Company Directors, who has worked across diverse industries prior to joining the AMA in 2015.  These include the commercial state-government owned utility company, Icon Water and ActewAGL and the federal government's Australian National Audit Office.   
Irene is an ardent supporter of diversity, advancing women's rights and the welfare of young people.  She serves on the Board of the Brave Foundation, an organisation that equips pregnant and young parenting people achieve their goals and Chairs Brave's Finance, Audit and Risk Committee.  She has previously served on the Boards of the Canberra Goulburn Catholic Education Commission, Menslink (supporting young men through counselling and mentoring) and CPA's Small, Medium and Corporate Committee.  She believes in leaving each organisation in a better state than when she first arrived and creating a safe, enjoyable environment where people can thrive and deliver their best.   

Mr Warwick Hough
General Manager Policy
Warwick Hough is the AMA's General Manager of Policy. 
Prior to joining the AMA in 2004 he was the Chief Executive Officer of the Australian Gift and Homewares Association for six years, having previously served as Deputy Chief Executive of the Restaurant and Catering Association of NSW.
Warwick has also held a number of external appointments including with the Council of Small Business Organisations of Australia, the Australian Society of Association Executives (NSW), as well as various state and federal government taskforces and committees.

Mr Luke Toy
General Manager Advocacy
Luke Toy is the General Manager of Advocacy and overseas the AMA's Research and Reform, Media and Fees List units.
He was previously the General Manager for Advocacy for a National Health NGO, and prior to that had been the Deputy Chief of Staff and Senior Adviser to a Federal Minister in both the Health and the Defence portfolios. Luke has worked on national security issues in the Department of Prime Minister and Cabinet, and on pharmaceutical policy in the Department of Health.
Luke was also a speechwriter to the Hon Anthony Albanese MP and the Hon Catherine King MP in the Infrastructure portfolio. He has a first-class honours in Communications (Media/Politics), was the recipient of the University Medal for his journalism thesis, has a Master's in Public Policy and a Master's in Diplomacy, and is an Adjunct Professional Associate at the University of Canberra.
Luke has also spent time working in US Politics in Washington D.C. for a leading democratic Senator, and has been a member of various federal government committees.