Image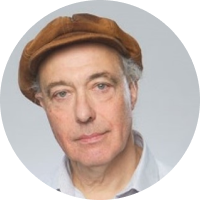 Prof Paul Komesaroff AM
SPEAKING IN
Speaking in
Day 1: Should we expect doctors to risk their lives when responding to a disaster?
Paul Komesaroff is a physician, medical researcher and philosopher at Monash University in Melbourne, where he is Professor of Medicine. He is also Executive Director of the international NGO Global Reconciliation and a former President of Adult Medicine in the Royal Australasian College of Physicians (RACP).
His work spans a wide range of disciplines, encompassing clinical practice, laboratory, clinical and social science research and ethics. The latter addresses the impact of new technologies on health and society, consent in research, the experience of illness, end of life issues, psychological effects of trauma, and cross-cultural teaching and learning. His international work covers reconciliation and healing after conflict and social crisis, the nature and impact of foreign aid, and capacity building in global health.
In addition to the roles mentioned above, Professor Komesaroff is a present or past member or chair of numerous committees in professional societies, institutions and government in Australia and internationally. He is a board member of various NGOs and is a Past President of the Australasian Bioethics Association.
He is the Chair of the Editorial Board of the Journal of Bioethical Inquiry and Ethics Editor of the Internal Medicine Journal. He is the author of more than 450 articles in science, ethics and philosophy, and author or editor of sixteen books, including Riding a crocodile: a physician's tale (2014), Experiments in love and death (2014 and 2008), Continent aflame (2020), Pathways to reconciliation (2008), Objectivity, science and society (2nd ed. 2009), and Troubled bodies (1996).