This week in Medical Journal of Australia
18 Jun 2015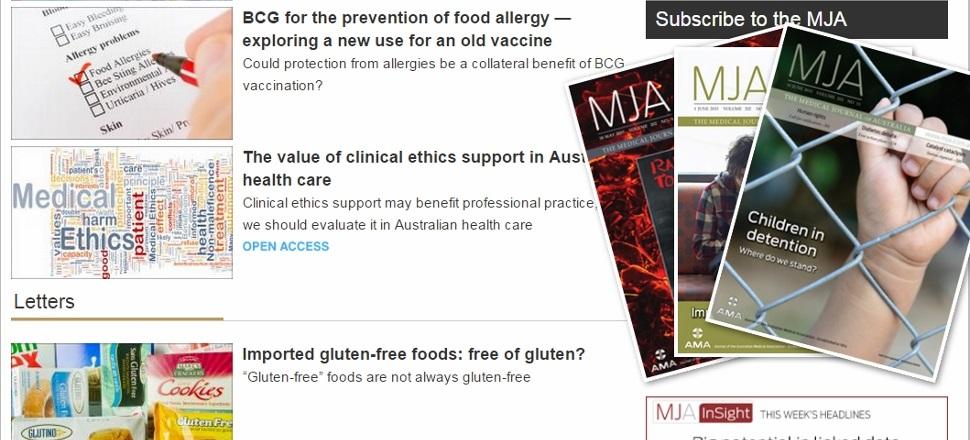 On the 'to read' list for MJA this week is a research article examining how the ABC's Catalyst program changed statin use in Australia, as well as a discussion of how the bacilli Calmette-Guerin (BCG) vaccination might offer a way to reduce the risk of food allergy in children.
Also in this issue, Jenny Kaldor and colleagues discuss the rise of diabetes in Australia, calling on the Government to adopt a new approach to prevention involving stronger regulation in four priority areas; and Australia's doctors and medical researchers named in this year's Queen's Birthday honours list are recognised.
A number of articles are also presented on the topics of clinical ethics, harassment in medical education, and children in immigration detention.