Radical changes needed to control asthma: MJA
7 Apr 2016
The fundamental way asthma is managed in Australia needs to change, according to the authors of a Perspective published in this week's Medical Journal of Australia, who write that a recent web-based survey highlighted some disturbing results about the way Australians managed their symptoms.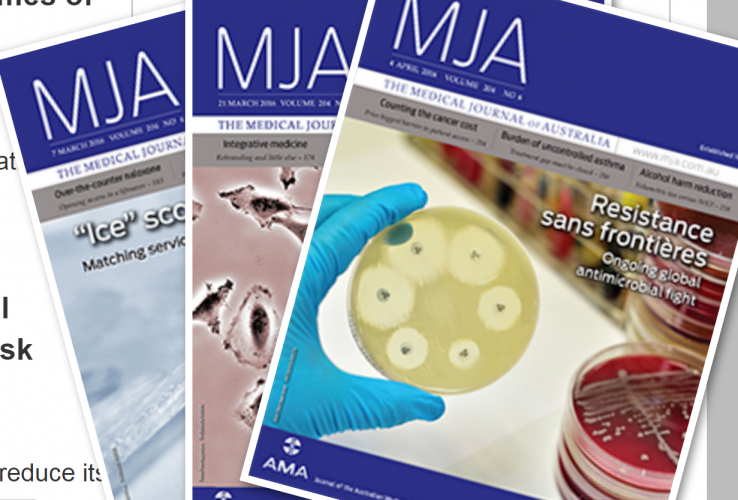 Authors Dr Tunn Ren Tay and Associate Professor Mark Hew, from the Alfred Hospital and Monash University in Melbourne, report that one quarter of respondents did not regularly use asthma preventers, despite having uncontrolled asthma, and another twenty per cent of respondents had uncontrolled symptoms even while regularly using preventers.
According to Dr Tay and colleagues, the survey results also suggest many asthma sufferers may favour immediate symptom relief rather than long term disease control, behaviour that is reinforced by the current dispensing system. One solution would be to re-design access to asthma medications and make preventers more accessible. The authors also proposed the launch of a combined short-acting reliever and steroid preventer in single device.
The authors highlighted other therapeutic gaps and possible solutions.
Read more in Closing the million patient gap of uncontrolled asthma (open access) in the MJA.
Also in MJA this week are editorials on containing antimicrobial resistance nationally and globally (open access), and improving health outcomes for linguistically diverse patients, as well as a Perspectives article on Australia being accountable for prevention through stronger policy and a comprehensive approach to prevention (open access), and a For Debate article on ten ways that Primary Health Networks can help to close the gap.