National Press Club address – private health insurance
5 Dec 2019
AMA President, Dr Tony Bartone, highlighted the vital role of the private health system during a National Press Club of Australia debate this week titled Private Health: Who Benefits?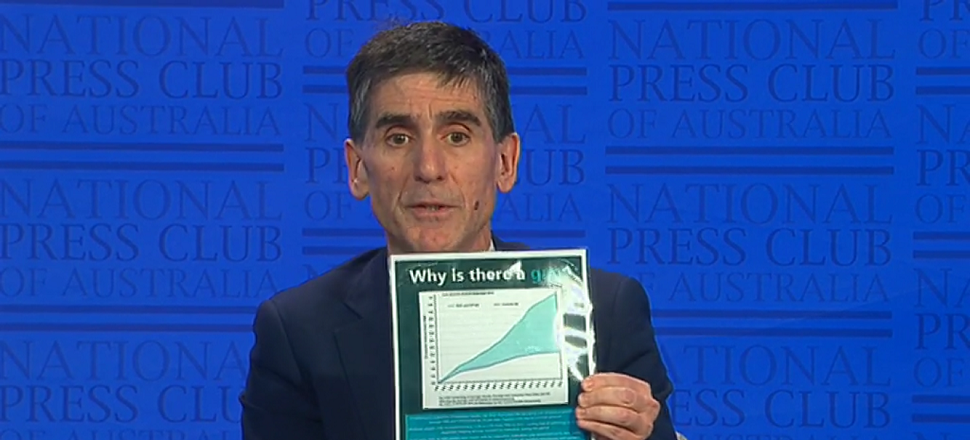 In the debate – which also featured Health Program Director at the Grattan Institute Dr Stephen Duckett, and CEO of Private Healthcare Australia, Dr Rachel David – Dr Bartone said that our public hospitals were some of the best in the world, but are under increasing pressure year after year due to waiting lists and resources.
"Today around 60 per cent of surgeries are performed in private hospitals – a strong vote of confidence from the Australian public. Without our private system, our public hospitals will grind to a halt. They simply will not cope," Dr Bartone said.
Dr Bartone emphasised that for young people, increasing premiums are putting health insurance further out of reach, while for older Australians, Private Health Insurance is more like a health savings account for likely future health costs.
In his speech, Dr Bartone described several policy levers that could increase the value of Private Health Insurance, including:
Restoring the premium rebate, at least to young Australians and those on lower incomes;
Standardising and increasing minimum payouts;
Reviewing Lifetime Health Cover loading to ensure they are fit-for-purpose in the current environment;
Youth discounts for Private Insurance;
Consideration of more efficient pricing and clinician-led models of care; and
Transparency and understanding of medical costs and available rebates as per the AMA Informed Financial Consent Guide and the AMA Private Health Insurance Report Card 2019.
Read the full transcript of Dr Bartone's National Press Club of Australia speech here.