MJA: Towards revalidation
19 Jan 2017
In the year's first edition of the Medical Journal of Australia (MJA) the subject of revalidation is discussed in a perspectives article by Dr Joanna Flynn, Chair of the Medical Board of Australia (MBA).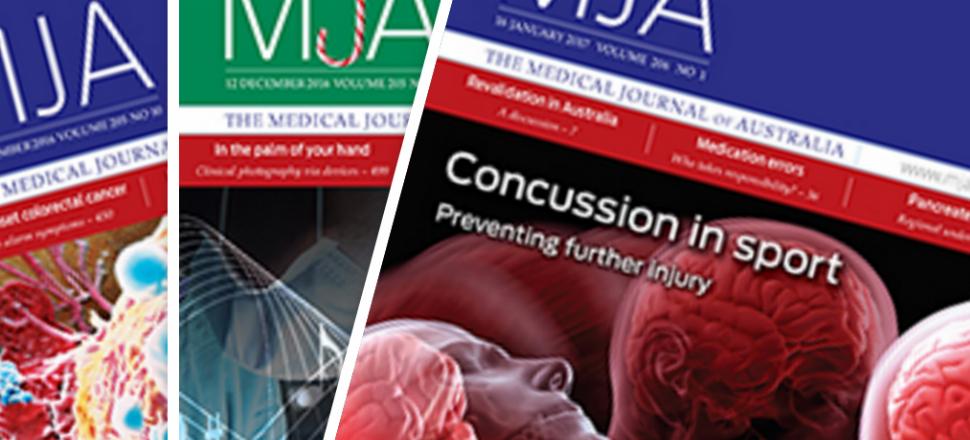 Dr Flynn notes the endorsement by international medical regulators of a new continuing competency framework designed to ensure the ongoing competence of doctors around the world. The MBA is examining what approach to revalidation will work best in Australia but has ruled out the prospect of doctors having to resit their Fellowship exams every 5 years as is the case in the UK.
The Expert Advisory Group (EAG) established by the MBA recommends a model that combines strengthened continuing professional development and proactive identification and assessment of at-risk or poorly performing practitioners. There are challenges with this approach that the EAG is still exploring but it appears that internationally regulators are also considering what can be proactively done to prevent poor performance and to keep patients safe.
Towards revalidation in Australia a discussion
In an interview between the MJA and Dr Flynn, also in this edition, she tackles the vexed question of identifying and managing those doctors who performing below expected standards.
Revalidation and identifying doctors at risk
The AMA has made an extensive submission in response to the MBA's proposed revalidation system. It requests a clearer articulation of the problem thereby allowing the medical community to identify and comment on potential solutions.
The AMA argues that the proposal to screen doctors to identify 'At risk and poorly performing medical practitioners', requires significant further development. With regard to the enhanced CPD proposal, the submission notes that the profession should lead improvements to CPD and that without a problem or an end goal, the impact of the proposed CPD changes are impossible to identify.
Finally, the AMA requested a detailed proposal be put back to the medical community for feedback prior to recommending implementation options.
This edition of the MJA also introduces a new series on innovations in medical education and explores bringing competencies closer to day-to-day clinical work through entrustable professional activities.
A research article looks at reducing medication errors in hospital discharge summaries, while and editorial article discusses the challenge of discharge: combining medication reconciliation and discharge planning.