Identifying and managing mental health challenges in general practice
5 May 2016
The Medical Journal of Australia is holding a professional development program which will address challenging issues in the diagnosis and management of mental health conditions in general practice. The one-day interactive seminar will be held in Melbourne on May 21 and Sydney on May 28.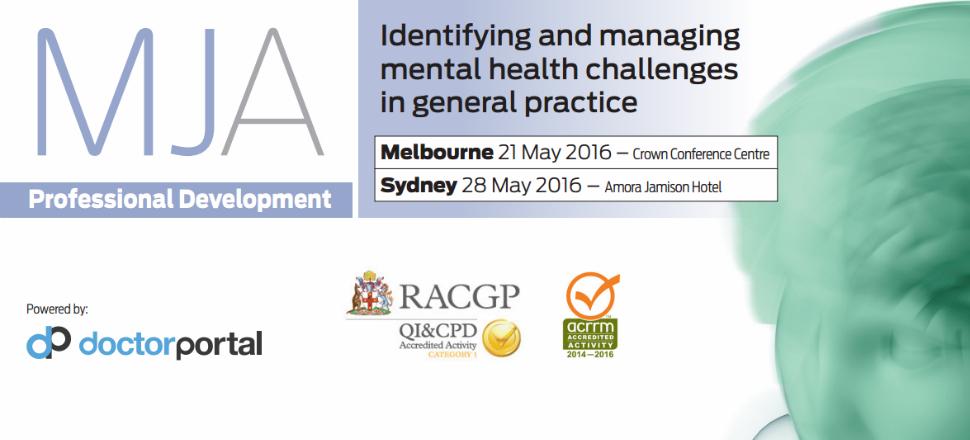 The program topics have been developed with input from past delegates, GPs and specialists. The module consists of:
Getting to the heart of the problem – interview techniques, practical coaching sessions, and strategies for a 15 and 30 minute appointment;
Drug and alcohol dependency;
Borderline personality disorder;
Deliberate self-harm and suicide;
Body and mind – managing the common physical comorbidities; and
Managing work during a mental health episode.
This Active Learning module is accredited for 40 Category 1 QI&CPD points and 30 ACRRM PDP points. A discount is offered to AMA members. Don't forget you can track your CPD points using the AMA's new online and mobile friendly CPD tracker at doctorportal Learning.
For more information about the professional development seminar, email mjaevents@doctorportal.com.au or phone 0295626666 – select option 4.