Higher education reforms a 'ticking time bomb' for future medical workforce
4 Sep 2014
AMA President, A/Prof Brian Owler, recently called on the Government to urgently reconsider its higher education reforms amid concerns that the changes, particularly the deregulation of university fees and the reduced subsidy (of around 20 per cent) for Commonwealth Supported Places, will have a devastating and lasting effect on the size, shape, and distribution of the future medical workforce.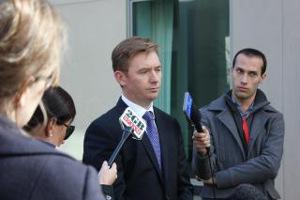 A/Prof Owler said the reforms are a 'ticking time bomb' that would price a medical degree out of the reach of kids from working Australian families, burden medical graduates with debt in excess of $250,000, discourage students from pursuing lower-remunerated medical specialties, and rob rural, regional, and outer-suburban communities of much-needed doctors.
The AMA has raised its concerns with Minister Pyne, and last week wrote to the Senate crossbenchers explaining the harms that could be caused by the reforms.