Health advice for travellers to Rio: CMO
14 Jul 2016
The AMA has received advice from retiring Chief Medical Officer, Professor Chris Baggoley, regarding important preventive health messages for travellers going to Brazil and parts of South and Central America for the Olympic and Paralympic Games. At this time, Brazil is experiencing a Zika virus outbreak in addition to the presence of yellow fever, dengue and chikungunya.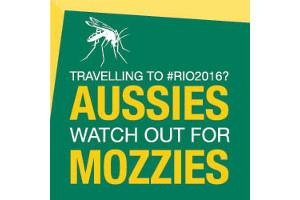 GPs are asked to ensure that patients are made aware of the risks associated with these mosquito-borne viruses, particularly women who are pregnant or seeking to become pregnant. It is important for travellers to know how to protect themselves from yellow fever by getting vaccinated (at least 10 days before arriving in Brazil) and by taking precautions to prevent mosquito bites. Travellers also need to be aware that many countries, including Australia, have entry regulations that may require proof of yellow fever vaccination before entering.
Pregnant women or women seeking to become pregnant need to be particularly aware that Zika virus may cause severe birth defects including microcephaly. Pregnant women and women seeking to become pregnant are advised to defer travel to areas of ongoing Zika virus transmission.
GPs are encouraged to download a poster to display in their practice and brochure to give patients travelling to the Games, designed to: inform travellers on how they can reduce the risks of contracting Zika virus; get travellers thinking about yellow fever vaccination; and, instruct travellers on how they can protect themselves from mosquito-borne illness.
To obtain hard copies of either the brochure or the poster, please email humanquarantine@health.gov.au with your details and quantity needed and they will be mailed out. More information is available on the Department's website at health.gov.au/rio2016 or email humanquarantine@health.gov.au.