Family Doctor Week 2017
30 Mar 2017
This year's Family Doctor Week will run from Sunday 23 July to Saturday 29 July, with the theme Your family doctor: all about you. A key event of Family Doctor Week this year will be the AMA President's annual National Press Club address, which will be delivered on Wednesday 26 July 2017.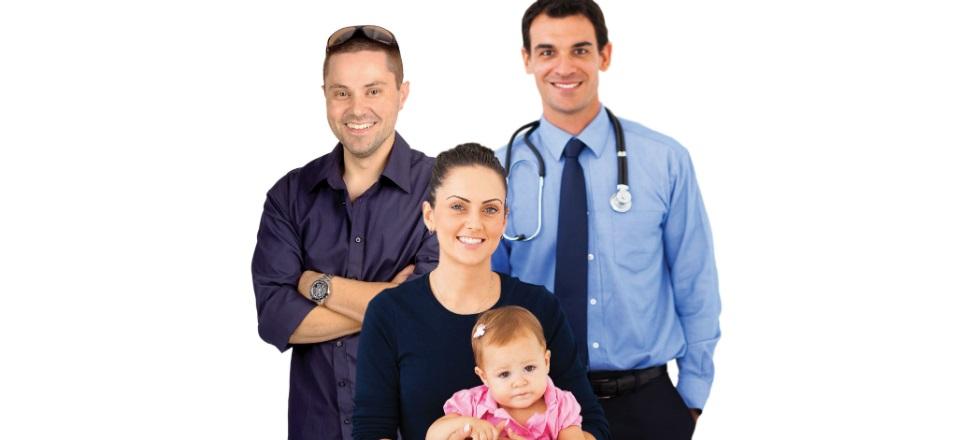 During the week there will be daily media releases highlighting key areas of AMA advocacy in support of general practice and promoting to the community the important role of the family doctor in caring for them.
In the coming months a Family Doctor Week Poster will be made available for download which can be displayed in GPs rooms and in the waiting area. The poster will reinforce the theme, highlighting how GPs' focus is the patient. Family Doctor Week videos are also in development and these, along with the poster, will be accessible from the dedicated Family Doctor Week webpage in due course. Visit the page to see what else the week holds in store.
In the meantime, GP members wanting to join us in enhancing the concept of the family doctor can download and make use of the AMA Family Doctor logo. The AMA has made this logo available for members to use as a sign to the community and your medical and health professional colleagues of the patient-centred, holistic, and longitudinal medical care you as a family doctor provide.
You can use the logo in a variety of ways, for example:
include the logo on your website profile on your practice webpage
include it in your signature block
include it on any personal professional stationery
make it your screen saver
The logo is only being made available to financial GP and GP Registrar members of the AMA for their individual use. Sign in to the AMA website and view conditions of use and download the logo.
We'd love to see how you use your logo – take a picture, send us a link or an email at gpnn@ama.com.au.