DVA confirms no change to GP visits for veteran patients
22 May 2014
The Department of Veterans' Affairs wrote to the AMA this week to reassure GPs that DVA Gold and White treatment cared holders are not impacted by the Medicare copayment measure in the 2014-15 Federal Budget.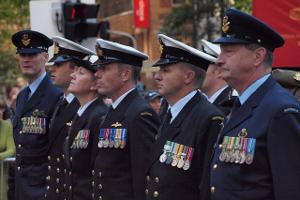 For DVA funded treatment, the DVA fee will continue as the full payment to medical practitioners with no copayments to be charged to the DVA treatment card holder. DVA White card holders will only pay a copayment for those services they access under Medicare arrangements, for conditions that are not covered by their DVA White card.
However, it should be noted that DVA fees will be subject to the same two year indexation pause being applied to the MBS. From 1 July 2014, excluding General Practitioner attendance items and associated bulk billing incentives, indexation of all MBS fees will be suspended.
Image by Hasitha Tudugalle on Flickr, used under Creative Commons licence