Decision Assist: Government funded resource for GPs working in aged care
28 Nov 2014
A new advisory service, Decision Assist, was launched recently to provide GPs and others caring for older Australians with additional knowledge and skills about advanced care planning and palliative care.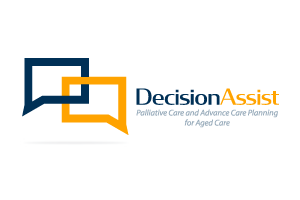 Decision Assist Chair, Associate Professor Bill Silvester, said that Decision Assist services aimed to help meet the wishes of older people to avoid hospital where possible, and help them stay in their community.
The service includes:
a national hotline to assist GPs and aged care workers with information about palliative care and advice on advance care planning advice (the hotline, 1300 668 908, will operate between 8am to 8pm seven days a week);
specialised training and workshops for GPs and aged care staff to enhance their knowledge and skills about advance care planning and palliative care;
online resources and mobile applications to enable quick and convenient access to up-to-date end of life care information, as well as links to promote the co-ordination of care among service providers; and
a dedicated website (www.decisionassist.org.au) containing detailed information on advance care planning and palliative care.