Australian Prescriber – going digital only
5 May 2016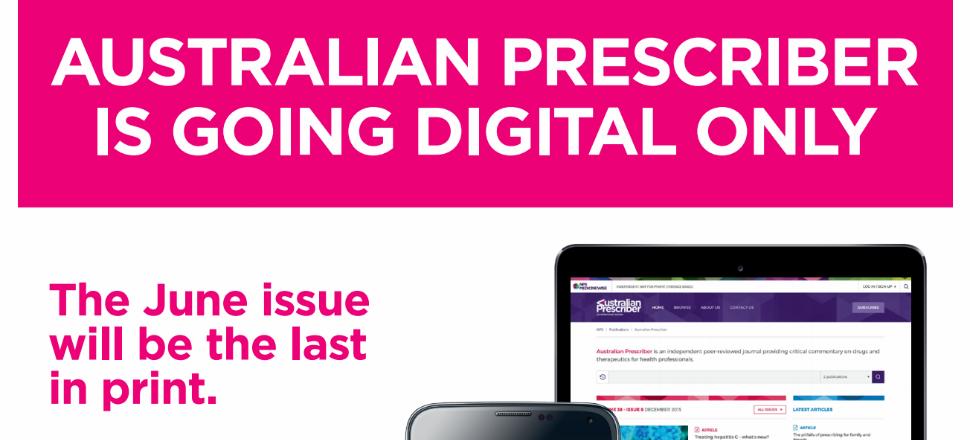 NPS MedicineWise, the publisher of Australian Prescriber, has decided to cease publication of the journal in print. However, the digital edition of the publication remains free.
After 40 years, the June issue of Australian Prescriber will be the last to be printed, but NPS MedicineWise is maintaining open access to the publication, and encourages readers to register at www.nps.org.au/australianprescriber to ensure they receive the electronic journal.
Those readers who have already registered to receive the Table of Contents (email alert) of each issue do not have to re-register. Their details should be transferred automatically to the new website.