AMA urges food industry to stop undermining health star rating system
6 Mar 2014
AMA President, Dr Steve Hambleton, this week called on the Australian food industry to stop undermining the implementation of the new five star rating system for food nutrition.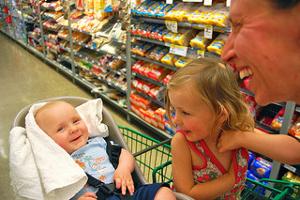 Dr Hambleton said the AMA was very concerned that the Australian Food and Grocery Council (AFGC) had been lobbying against the system on the day that the Assistant Minister for Health's office ordered the new system's website to be shut down.
"Even though they worked closely with the public health sector on the development of the new system, the Australian Food and Grocery Council (AFGC) has lobbied against the consumer-friendly food labels since they were agreed by the Federal and State governments last year," Dr Hambleton said.
"The system's website was to be a major part of the public education campaign to make people aware of the new system and how it works. It is time that the food industry and its peak Council did the right thing and put their full support behind a bold initiative that will help people make healthier food choices and take some pressure off the health Budget," Dr Hambleton said.
Transcript: AMA Vice President, Professor Geoffrey Dobb, ABC PM, 27 February 2014 or listen to MP3 audio.
Image by reverbca on Flickr, used under Creative Commons licence