AMA to pursue better care for defence personnel and veterans
29 May 2014
The AMA National Conference has called for better care for Australian Defence Force personnel and veterans, including improved coordination between Government agencies, health services and doctors, as well as research to identify emerging health issues.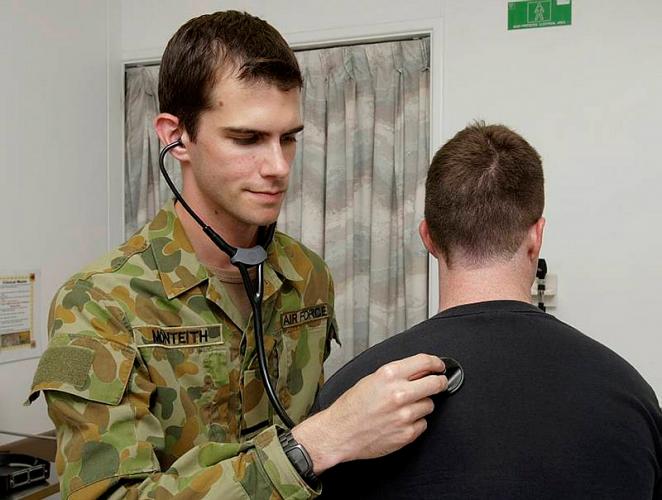 The National Conference, which was held in Canberra last weekend, unanimously supported a motion committing the AMA to develop a policy to improve the health and wellbeing of Defence Force personnel and veterans following presentations from former Chief of Army Lieutenant General Peter Leahy, Navy psychiatrist Commodore Duncan Wallace and immediate past ADF-Reserves Surgeon General, Major General Professor Jeffrey Rosenfeld at the Conference's Overseas Conflicts and Disasters: the challenge of caring for those who serve policy session.
New AMA President, Associate Professor Brian Owler, who chaired the session, said that, since 1999, more than 45,000 Australians had served overseas, and many had paid a heavy price for their devotion to their duty. In Afghanistan alone, 40 Defence personnel were killed and more than 260 wounded in action, many of them seriously.
The Conference was told that changes in the nature of conflict and improvements in medical care meant that many soldiers were surviving wounds that would once have been fatal, but were returning home with much more severe injuries including, amputations, fractures, hearing loss, traumatic brain injuries and multiple severe wounds. In addition to their physical wounds, many personnel suffered anxiety and depressive disorders and had multiple co-morbidities and complex care needs. These conditions provide a challenge for carers and health services.
A/Prof Owler said the AMA is keen to work with the ADF, the Department of Veterans' Affairs and personnel and veterans themselves on ways to improve the delivery and integration of services, so that all get the care they need.
Full media release.
See the video of the Overseas Conflicts and Disasters: the challenge of caring for those who serve policy session - Sunday 25 May-Session 1:
Image © Commonwealth of Australia, Department of Defence