AMA outlines priorities for new government
30 Aug 2018
AMA President, Dr Tony Bartone, tells ABC News Breakfast that with last week's leadership battle behind us, it is time to get on with the job.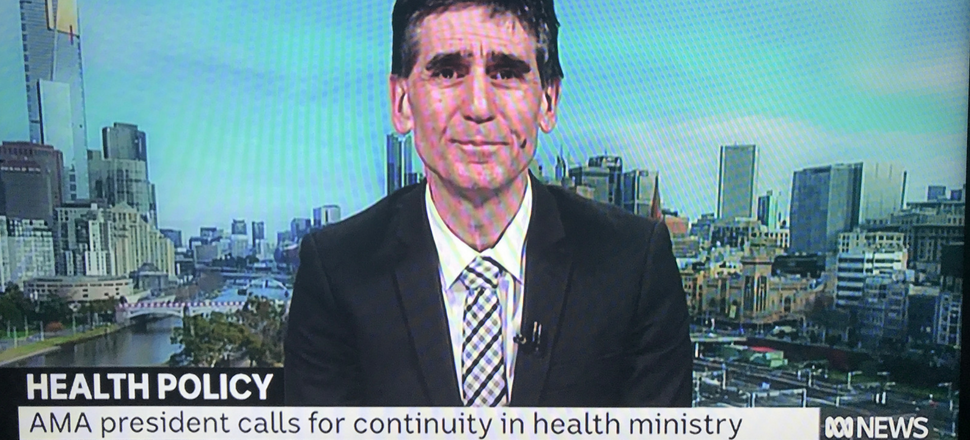 "We want to get on with trying to advocate for the best policy for the best outcomes for patients of Australia." Said Dr Bartone.
In response to new Prime Minister Scott Morison's stated health priorities of chronic illness and aged care, Dr Bartone reiterated the AMA's long-held positions.
In relation to chronic illness, Dr Bartone said that it requires "a long term strategy to deal with it, not just in terms of funding hospitals now, but a long term outlook in terms of prevention and primary care, and having a purpose and a direction in terms of trying to reduce the burden of that chronic disease as we go into the decades ahead."
Dr Bartone noted that aged care funding issues have received minimal attention. Staffing shortages, remuneration for GPs, and issues of access are all contributing to the current crisis.
Dr Bartone restated that reform in general practice will be part of addressing this.
"We need to acknowledge that over the last decade or more there's been a significant disinvestment in general practice, in all facets of that care delivery. We've had a long-term freeze in the Medicare indexation, which is only just starting to thaw out now after decades of partial indexation."