AMA Constitutional Reform: Make your vote count!
15 May 2014
The Federal AMA proposes to make changes to its Constitution at this month's Annual General Meeting. AMA Members will have seen an exposure draft of the proposed Constitution and the final version which was sent to them with the Notice of Meeting.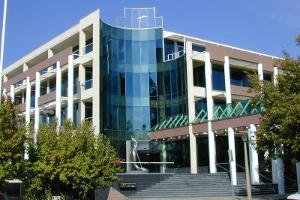 Members have been provided with answers to Frequently Asked Questions and sent a link to the proxy form to ensure that they can exercise their vote, even if they are not able to attend the AGM in Canberra on Friday 23 May.
The adoption of the new Constitution will modernise the way in which the AMA works, allowing a smaller Board to focus on the strategic issues which are essential for the future of the company while the Federal Council continues to be the forum for development of, and debate on, the broad range of policy issues that matter to members.
Members may already have a proxy form but if not it can be accessed here.
In completing the proxy form members can nominate either a specific person who they know will be attending the Annual General Meeting or alternatively they can nominate the Chair of the meeting, or Dr Steve Hambleton, as President.
The proxy form allows voters to direct their proxy to vote in a specific way - for the motion to adopt the new Constitution (or against) or not at all. Of course members are urged to vote in favour of the resolution. As it is a special resolution under the Corporations Act, a 75% majority of those voting is required in order to pass the resolution.
One final reminder: under the current constitution of the company, proxy forms cannot be emailed or faxed - another step in modernisation that will be picked up by the new Constitution. All proxy forms must be deposited by hand or by post to arrive at Federal AMA no later than 48 hours before the start of the AGM - that is, no later than 4pm on Wednesday 21 May 2014. The address for delivery is on the proxy form.
Make your vote count!