Early bird rates have been extended for AMA Queensland's JDC!
6 May 2016
AMA Queensland's 3rd Annual Junior Doctor Conference (JDC) is just around the corner and AMA member early-bird rates have been extended until 1 June (available for all members of AMA). JDC offers a unique opportunity to develop your research and presentation skills, hear from world leaders in medicine and network with colleagues.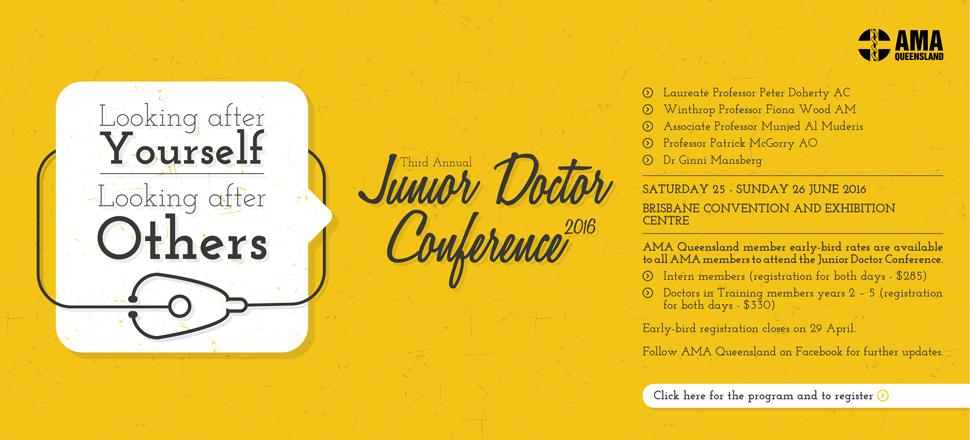 Register by 1 June to save almost 20 per cent off the standard rate. Student and intern members can attend both days and the cocktail party for just $285 and doctors in training years 2 - 5 can register for $330. There's no need to miss out on this offer if you don't yet know your roster, as we will be happy to transfer or refund your registration up until 11 June, should your work schedule mean you are unable to attend. Last year's JDC sold out quickly, so register now to secure your spot.