Indigenous Medical Scholarship - Profile of Gemma Johnston
16 Dec 2014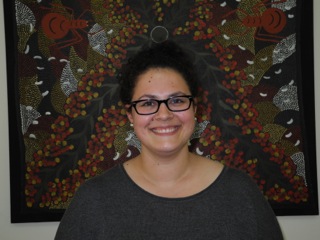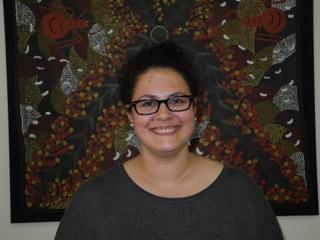 You can do it too, says Gemma
Another AMA Indigenous Medical Scholarship recipient has graduated from medicine, and it's hard to tell who is more proud – Gemma Johnston or her family.
"I feel a huge sense of achievement," Gemma said, "but Mum is enormously proud. A conversation can't take place without her mentioning it!"
Gemma has just completed her sixth year at University of Western Australia (UWA), reading the oath and dedication on 22 November 2014.
Born in Darwin, Gemma belongs to the Jawyon tribe of the Northern Territory and has always wanted to be a doctor.
"I had eye surgery several times as a child to treat a squint, and I was very impressed with the doctors who treated me.
"I wasn't that studious through high school, so I opted instead for Science at UWA.
"But with Mum's breast cancer after my first year at uni, I knew I wanted to study medicine.
"During her illness and treatment, there was so little support for us as an Indigenous family. An Aboriginal Health Worker or something would have made me and Mum feel more comfortable but we had no one to explain things to us in a way we would understand. And with no one else at home to ask questions for Mum, it was a very challenging time."
So with Mum on the mend, Gemma spent her summer of 2008 doing the Pre-Med course for Indigenous students offered by UWA. The course aims to introduce prospective students to the subjects, lectures, workload and lifestyle of medical study.
A bonus, Gemma said, is the network of other Indigenous people you join.
"That first cohort turns out to be a real asset for support for the next six years," she said.
Despite the support, Gemma found first year extremely difficult.
"There were some external factors and a few family members passed away but ultimately I just didn't give it my all. I got to exams and realised that I just hadn't done the work I need to do," Gemma said.
"I was so disappointed in myself but I decided to give it another go, this time with 100% commitment. Everyone talks about not being smart enough and yes, there's an intellectual requirement. But it's mostly about hard work.
"Don't think you can't do it – if you do the work, everything will fall into place."
And it did. Gemma sought out all the advice she could from UWA's Centre for Aboriginal and Medical Dental Health (CAMDH) which works to encourage more Aboriginal people to study medicine and dentistry – and help them while they're there.
"They set me up with tutors and support, and weekly meetings with my mentor, who is an Aboriginal doctor. I was able to say where I was struggling with things, and I'd receive the guidance I needed to get me through," Gemma said.
"It was also CAMDH which introduced me to the AMA's Indigenous Medical Scholarship and I became the first UWA Med student to receive the scholarship.
"That scholarship has been immensely important to me. It took the burden off wondering where I was going to get the money for rent, textbooks, or a new stethoscope after I broke mine."
Gemma is now looking forward to undertaking her internship at Perth's Fiona Stanley Hospital. Beyond that, there are too many options for Gemma to contemplate right at the moment.
"I've got too many ideas about specialisation," she said. "Rural general practice? Obstetrics? I can't decide.
"But regardless of what training program I go into, it's so important to have Indigenous doctors in the workforce.
"You are an advocate – even if you don't want to be. I am looking forward to getting the ball rolling on areas we know are deficits in our health system, such as amending treatment plans that respond to the family and cultural obligations of Indigenous people."
"I think it's fantastic that the AMA has a scholarship for Indigenous doctors. I hope it continues long into the future."